Dead but Breathing Part 1
May 23, 2010
Her name was Lily. Lily was my best friend and I was there the day that she died. That day seems so very long ago but to understand Lily's story you must start at the very beginning..

Lily was your regular teenager, she loved hanging out with her friends, she got good grades, and she even was part of her school's drama club. She always knew the right thing to say and just how to make you laugh but her past was much different from others. Her life became a whirlwind of activity from the day she was born. You see Lily's mother was sick, she had frequent seizures and on the day of Lily's birth refused to hold her child. Social workers were called in and from that day on Lily became her grandfather's child. Now her mother lived with her grandfather and as time passed she became more accustomed to her daughter. She grew to love the child that God had given her, for she had never taught that she would bear her own. I bet you're wondering about Lily's father? Well he was never quite in the picture. For he had given Lily her name but wasn't allowed to see his own daughter. He wasn't a bad man, no not at all but he was a married man and Lily's family didn't take that too well. In their eyes he was nothing more then the man who had gotten their beloved daughter pregnant. Lily's mother loved him though and did everything she could to make him part of Lily's life. He brought Lily to school every morning,picked her up every afternoon and this is how it went until that one day.. Remember that social worker that I mentioned before? well on a regular occasion she would visit Lily's house and do a check in. Just the usual stuff: check to see if Lily's living condition's were appropriate, check to see how Lily had adjusted to her mother, check Lily's clothes, her hair, her bedroom..the usual. Normally it seemed like she left satisfied but what she wrote in her book when she got to work was far from satisfaction. And that's just how Lily got taken away..but I'm afraid I've gotten a little to ahead of myself. I haven't told you about the weeks before Lily got taken away. The weeks Lily spent in a shelter with her mother and a countless number of strangers. For those weeks are one piece of the puzzle which define who Lily was. Those weeks replay in my head over and over for you see...

I am Lily.


... To be continued.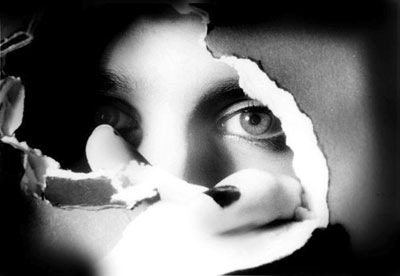 © Tabatha B., Peoria, IL