Damned
May 22, 2010
He saved people, that was his gig. but poetry—poetry saved him.

Gun in hand
shouts of "hero, hero,
savior savior!"

But I also damn.
Damning some to Hell,
saving others from the very place.

Hero?
Be damned.


These streets of broken down pavement, sand covering every God-forsaken surface. The sound comes for prayer, I just walk on, gun in hand.

That sound stops, and men and women, children, start their business once more. They shake my hand, though the custom is mine, not theirs, thank me in a language I've come to understand.

For brief, heavenly moments, I feel happy, appreciated. And then the fleeting feeling passes once more.

Flash memories.
Cold sweats.
Nightmares of Hell.

Get help, they say
What does it matter,
I answer.

A child
in a supermarket
back home.
Young enough to not understand the sand
in my boots –
old enough to
shake my hand,
light as a feather.
Thank you.

Nightmares
escape me that night.
Thank you, not me.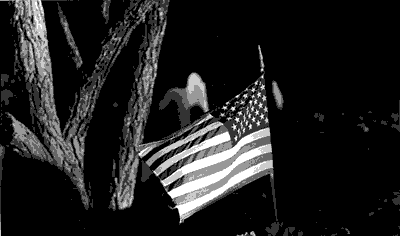 © Kimberly R., Marblehead, MA