From Rock Stars to On the Rocks
May 13, 2010
It was early, much too early for the snow. Yet it began falling, first in gentle flakes then gradually it became almost unbearably thick. Jayde's shiny brown hair was almost completly covered in frost. Her slim fingers shook as she crammed her wool Eric Javits cap over her ears. "S**t," she muttered. She glanced at her watch. It was 7:33, and she was officially late for her Columbia interview. "My whole future is blown now, Saph. The Columbia interviewer probably already went home," she said dramatically to her best friend Saphir. Saphir tied her Burberry scarf tighter around her thin frame and rolled her eyes good-naturedly at her friend. "Jayde, you're only three minutes late. I don't think anyone has given up on you just yet." "Easy for you to say. You're already in Columbia," Jayde tried to keep her voice light, but there was a slight edge. Saphir pretended not to notice and quickened her pace. "Lets hurry, then."

Jayde raced to keep up with her friend's quickened footsteps. Besides being taller and slightly more athletic than Jayde, Saphir had applied early admissions to Columbia and had heard back three days later. Having a father who was President of Admissions at Columbia probably didn't hurt her chances, but Jayde kept her mouth shut as usual. No use bickering when her friend had generously offered to walk Jayde to her interview. A few negative thoughts threatened to escape, and Jayde finally felt too powerless to stop them. When will being the daughter of a famous rock star have its perks? Jayde thought bitterly. Besides being followed around the entire island of Manhatten by pointless stalker tourists, Jayde's father hadn't helped her with anything besides offering her a good drug dealer to go to. She hadn't seen her Dad since he ran away with his work-obsessed second wife. She sighed and took a sip of her coffee. She hated it when repressed thoughts of her washed-up loser of a dad popped up. She was never going to stop hating him. She wished that life was the same as it was when she was seven. It was before her father started using, and he would wander into her room with a pointless life quote and a story. "You gotta hold your own out there, Jayde. Never let the world get you down," her father would tell her before selecting Charlotte's Web from her bookshelf to read it to her. She knew that her dad was always a little wacky, but at least he showed her how much he cared back then. She snorted. As if her dad could take a break from his busy coke-snorting life to finish Charlotte's Web now. Plus, she was almost twenty years old now. It was a little late. "Jayde?" Saphir questioned with a concerned look on her face. "You look a little out of it. Just focus." "I'm fine," Jayde snapped. "Sorry, I'm just stressing a little bit. I'm nervous." As they neared 22nd Street, Jayde reached out her gloved hand and opened the brass doornob that lead to the Admissions Office.

"Jayde Collins?" A perky blonde wearing a crisp Louis Vuitton suit approached the girls. "Your interview will be in room 122. Follow me." As Jayde entered the room, she smoothed her skirt and smiled. I can do this, she thought to herself. "Hello, Jayde." She looked up with a start. Sitting across from her in a gold wing-back chair was Linda, her father's current wife. "Ready to start?" Jayde gasped. She had to get out of there.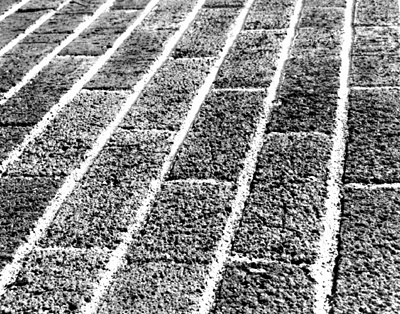 © Travis K., Phoenix, AZ