Spare a Question
May 4, 2010
Questions revolve around me. Mysteriously, unknowingly, they question me at every turn or bump or straightaway on the road. I try to answer. I really, really do… But somehow—I can't. It's as if the words are too afraid to enter my chaotic world. They tremble violently. It is as if they would so much rather stay locked up in my warm, juicy insides, where no outside craze can tackle them, other than maybe polluted air.

When I feel one of those questions coming on, and the answer gets caught behind a forcefully closed epiglottis, my brow furrows. It crinkles in a way of concentration and concern. I start to wonder and wonder and wonder and wonder and… I search myself—my whole self, but the pirates have already came, the clean-up crew already did their job, and Columbus now hasn't yet to discover the new land. I succumb. I surrender. I relish the moment of defeat.

What sparks these questions, may you ask? It is merely life. It is merely the world, so massive and just, yet so miniscule and vulnerable. Everyday, the haunting sense of a question unable to answer, slowly kneads my brain lobes into a HUGE surface area of folds. I can't manage; I can't bear a situation. The threats of negligence manage to tear me up… and I let them. I allow this inhumanity to play its role, for questioning is all we do. And answering is all we'll ever be unable to do. For, this world—mine, yours, and ours—are all that of mystery, suspicion and lust for a resolution. Lust to question, and lust to answer.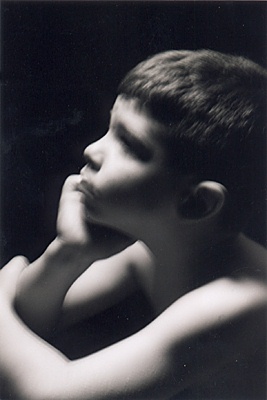 © Dena G., Pittsburg, PA