Awakening from a Dream
March 4, 2010
Waking up in the morning for school is one of the hardest things in life for me. One minute you're having an amazing dream, and the next you're half asleep with the annoying ring of the alarm clock screaming at you to wake up. As I reluctantly get up off my warm bed with its neon green spread, I take a look around my cluttered room and had a feeling today was not going to be a day I would want to relive.

After brushing my teeth and trying as best I could to comb out my hair, which was thankfully working with me this morning, I stare at my closet, having nothing to wear. How is that possible?! I think to myself. Before I knew it, my clock read 6:45.

"Time to go Cami! Hurry!" my dad says as he glugs down all his coffee.

I pull on my new pair of skinnies, grab a jacket, and hurry out the door to catch up with my dad. As I arrive at school, I pull on my jacket over my tank top and wait in the commons. Right as I enter my middle school, I knew now why I had the feeling that the day wasn't going to be good.

"Oh… Darn!" I said to myself.

I can't believe I had forgotten to do my science homework. The 120 points I was going to lose for forgetting to draw pictures! Today was going to be horrible. At lunch, I spilled my lunch tray all over the ground. How worse could things get? In math, I got all the answers wrong, and in writing, I wrote the essay on the wrong subject! And to add to that pile of bad things, I got in a fight with my all time best friends Ally. My last dreadful class of the day was science.

After the suffering of losing a grade letter, I slowly trudged home by myself. I was so busy worrying about the party I was going to throw, I totally forgot about homework! How could I ? Cami! A straight A student. When I finally arrive home, I sat on my bed, staring at its brightness. Disappointed in myself, I took a nap. That nap turned out to be my 15 hours of sleep. The time must've caught up with me when I stay up until three a.m. planning a party for when my dad leaves for court to confirm the divorce with me mom. Since the break up, I've tried incredibly hard in school. Failing means no cell phone. Failing means my dad won't love me. My cat tells me I'm paranoid.

Days passed, and it was finally Saturday. My party tonight was going to be amazing. Time flew by and 6:00 came before I knew it. DING DONG. For the next hour, my doorbell rang more than a person blinks. Everything was going great! We partied and ate and sang karaoke.

Then the music stopped. All I heard were gasps all around me. I ran to the front door, wondering what the commotion was. It was my best friend Ally. She had gotten shot. As I look for the shooter, I hear the screeches of tires turning up the street. It took a while for the thoughts to form. I was so confused that I didn't know what was going on. Then I was paralyzed. Knowing that Ally had been shot and that she was dying, it was all too much. Out of no where, the clock strikes midnight and I knew that party had to end. I screamed at the top of my lungs, " Everyone. Get out! Party's over!!!"
As the last of my friends leave, all of them staring at Ally in shock, I hear the roar of my dad's old truck pull into the driveway. My dad enters our house, his face in shock.

"Dad. Please help me. Ally's been shot. Call 911." I say to my dad with tears streaming down my face.

"Cami? What happened? I just confirmed the divorce with you mother, and I come home to this? What happened to Ally?" my dad asks, confused.

" I threw a party. And I forgot to do my science homework. Ally got shot by a drive by, and… I'm just sorry dad. Please forgive me!" I whispered.

BEEP! BEEP! BEEP! My alarm clock, of course. Waking up screaming, I realize that I had just had a dream. My face was full of sweat, and my dad was standing in my doorway, looking concerned. Never in my life have I been so happy my alarm woke me up. As I scan the floor for some pants, I knew today was going to be amazing. Why? Because I did my science homework, I have a closet full of clothes, and I knew I was going to hang out with Ally after school today! I pull on my new skinny jeans and a jacket, knowing school was going to be great.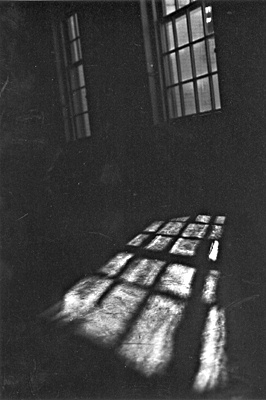 © Mary A., Fullerton, CA