Daddy
March 10, 2010
Dear Daddy,


I miss you so much daddy, I wish you were here to be with me and mommy. She cries a lot and she's always sad daddy. Please come home. I miss you so much…


Mommy says it's okay. But I don't think it will be.


I learned how to ride a bike today daddy. I wish you were there so see me. And I fell down and got a huge booboo…it hurt really badly. I wish you were there to kiss it better.


I started kindergarten today daddy…I was so afraid to go inside, but my teacher was really nice.


We had daddy's day at school today…where other kids daddy's came in and talked about their jobs. Even though I didn't have a daddy I told them that you were in heaven watching over everyone to make sure were all okay and that you'll always protect us.


I started middle school today papa. I wish you were there…It was hard on my first day but I made it through. Mama helped me.


I started high school today dad. It was one of the hardest things I've had to go through, besides losing you. I made a lot of friends. And for the first time since you died, I was happy.


Today was my first football game. We won. When everyone's dad's came out to celebrate and congratulate us, I looked to the sky because I knew you were looking down at me, smiling. Proud of what I had done.


I graduated high school dad! Mama was so proud. She said you would be too. We went out to dinner at your favorite restaurant that night; I ordered your favorite food even though I didn't like it.
I'm married now, Oh how I wish you were there…I love you dad.


My first child was born…a baby girl. I wish you were there to hold your granddaughter, she's so beautiful dad…you would've loved her. Just like you loved me.


I died today daddy…I was in a car accident…its okay daddy…why are you crying? Aren't you happy that I'm with you now?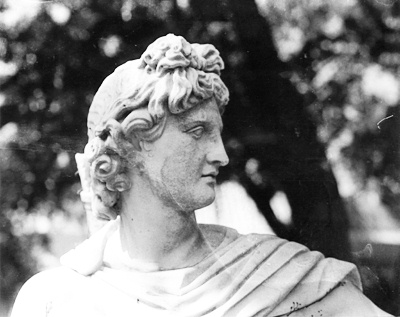 © Josh W., St. Petersburg, FL