A Little Bit Crazy About Him
February 9, 2010
I feel awful for what I did to her. Truly I do. The other ways were too painful. This one was quick and easy. It's ironic however, because that's how her mom went. She just walked into her bedroom after a couple of quiet knocks, and there she was. Her feet were lifted off the floor, her eyes elsewhere. But I feel awful because she had to see it twice in her life. She just walked into my room after a couple of quiet knocks, and there I was. My feet lifted off the floor, my eyes elsewhere. Poor Mum.
***
Maybe I did it because I was weak. Too weak to move ahead to the future. Too weak to withstand another slap to my face. Mum was strong though. She would get through it; I knew she would, so that's why I thought it would be okay. To take my own life. And as my very life ebbed away, I thought of her. I thought about how selfish I was for taking her own flesh and blood out of this world. How selfish indeed for handing all my hardships over to her to deal with. But I couldn't live through it. Not one more day. She loved me so much.
***
"Hit the brakes," my love shrieked.

I tried. I honest to God tried. He took the worst of it though. The impact didn't kill him; it just ruined everything he had. It ruined his future that injured back of his. The doctors told him that he could no longer play sports, and if he tried, he would probably lose the ability to walk. He passed this information onto me. Well, when I was alive of course. He looked at me with a hatred I had never seen in him before, and it terrified me. I cowered into the wall behind me and listened to him break my world in pieces.

"You never talk to me," he said. "I don't ever want to see your face again. I. Hate. You. You ruined everything I worked so hard to accomplish. Go die for all I care. I'll never be the same again."

He wheeled away and I started to tear up. I ran away from the hospital and down to the beach to think. When I got there I couldn't get him out of my head. That's when I devised my plan to commit suicide. It was brilliant. I spent a couple of weeks in a hospital being fed through a tube, and when I got home I retrieved the rope from the garage and ended it all. I loved him so much.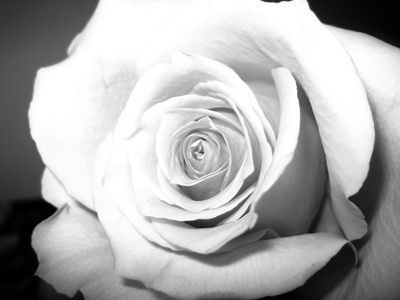 © Kimberly C., Houston, TX