Growing Up is Hard to do
January 11, 2010
I remembered as a child when i thought of thirteen i thought of being able to reach the mirror without a stepping stool.Or being able to ride in the front seat and watch the city pass my by on my way to school.I thought of all these great things but, i never sit and think about all the bad things the kind of things that make you want to drag a razor blade across your wrist.Or in my friends case just end it all with a bullet and a trigger.




So now as I lean against the grimy wall in the bathroom not even caring about the muck.And as black drips from my eyes from this stupid makeup i thought was the best thing in life at the age of eight.




I wish i never wished to grow up like one of the peter pan movies because growing up is the hardest thing to do.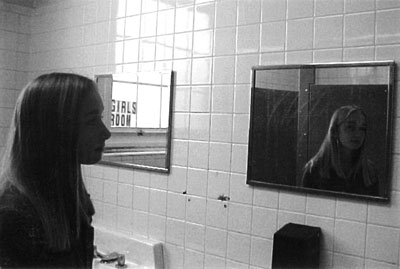 © Jill H., Pompton Plains, NJ