Gone Forever
December 25, 2009
I leaned against the hallway wall. Should I? Finally I took a deep breath, rubbed my eyes, and turned the doornob.

The room looked exactly the same. Most of her personal items had been brought to the hospital, so she would feel more at home, but the sky blue quilt was there, and many of her books. And the my breath caught in my throat; Mud Pie's head poked out of the blankets.

This worn stuffed dog had been her's. She had given him baths in the kitchen sink, slept with him every night, squeezed his tail when the medicine reeked havoc on her little body. And now his glass eyes seemed to ask why I wasn't down stairs with my family, helping out.

It was true that I had come upstairs to avoid the rest of my family, because the loud sobbing coming from my mother made me feel sick. And also, I felt that maybe they where a little mad at me, because of my lack of reaction through all of this. I knew that I should be down there with them, but instead I walked across my sisters bedroom and sat down on her bed.

There were so many memories in this room. She was, wait, no, had been, a memorable person. I should be doing something, I thought to myself. Crying maybe. A little voice in my head agreed. Maybe your not a good sister, it said.

I grabbed Mud Pie and buried my face in his fur. "It was quite a journey, huh", I whispered into his cloth ears. "Remember when she would make you passports for when we would travel. You went to France, England, Germany..." I trailed off, remembering how the passport agents would roll their eyes when my sister would hand them Mud Pie's passport as well as her own. They would start to shake their heads, but then they might catch a glimpse of her bald head under her hat and they would just stamp it.

"She was always so happy, even when she was in the hospital. And she was so brave. Braver then mom sometimes. Braver then me." Sometimes I couldn't even go in her hospital room when she was really sick. That part I didn't say out loud. "And when she was well enough to go to school and people bullied her for having no hair, she would smile and tough it out." It was ironic that the best listener I had come by was a stuffed animal. " And she was funny, to, and smart. A good person. A very, very good person." My breath was catching in my throat a little, and my nose was starting to run. I hope that I won't get snot on Mud Pie. "And sometimes," I continued,"I wan't a good person. I wasn't a good sister." Mud Pie's big eyes stared at me. "Seven is to young, Mud Pie, she was just seven!" And the sobbing from down stairs was growing hysterical.

I shut my eyes, imagined her smiling face, squeezed her stuffed dog, lay on her bed. "Sometimes I was awful to her," I said, taking shuddering breaths. "And now its to late. She's gone. Gone forever."

And finally, with Mud Pies' fur to catch them, the tears I head been holding back for so long, finally fell.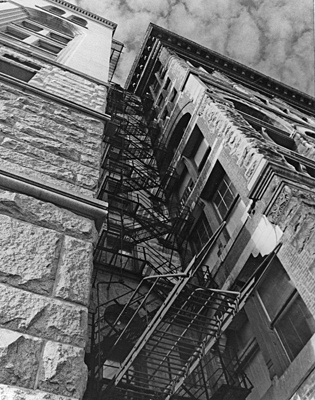 © Eric H., Lafayette, IN