Travling Diary Number one of Many More
January 6, 2010
It hurts when I think about what I can't have. It hurts to think about what could have been. It hurts to know that all my loved one have been let down. It hurt more deeply then you could admagen.
You'd never expect life to go in different directions. Some times you make the good decisions and sometimes you make the bad ones. It hurts to know that I let my loved ones down. I made a bad decision this summer and I feel the guilt every day. I went to confession but u still can't seem to get away from the pain. I want to promise myself that I will never do it again only until I know I'm ready physicaly, mentally, and religious. I never figured out why it hurts but know I have a pretty good idea for if I know I didn't do my three item check off(physicaly, mentally, and religious,)and if I think that something is wrong then I'll know. If my heart is pounding, my breath is heavy, I'm stumbling for words. Then you know that my three point check off list has an error. That error could affect my family, my friends, and the people in my surroundings. That error could have made my life a lot easier but it allusively it could have made my life a lot more challenges harder and new challenges I never would have thought to think of doing.
If you have something or you want something that you are completely in love with. And then you find out that you can't have it. My mom and I were going shopping at Nordstrom in the 5th ave. Mall. I was picking out some new clothes to wear in Hawaii. (We were leaving the next week!)I saw this red string 3 piece bikini, (one top, one bikini bottom, and a skirt.) Mom had to put it on hold. She also figured that it was too much for a swimsuit. One piece of the three was $33.99 they all were. She still wouldn't buy it she knew I fell in love. I fell in love again with this party shirt. It was colorful, puffy (one layer of fabric), and had cringes at the end or stuffers. She saw it in my eyes that I loved it. Plus I went great with the skirt. The skirt looked like an ordinary skirt but it had no bottoms so you had to wear the seconded swim suit bottoms for swimming. Or if you were swimming then you could just use underwear.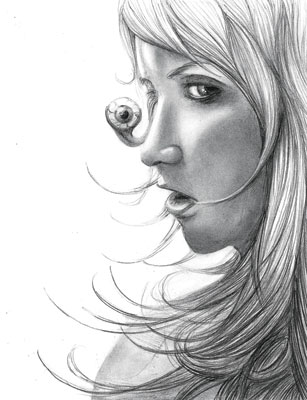 © Jessica P., Bethel Park, PA