No Name
January 5, 2010
And I watched silently as she gathered her strength and pushed her way through to one of the back seats.
Always the same, she would curl up in her coat, place her forehead against the window and watch the people that the school bus would pass.
She never said a word, but i was intrigued by the girl with golden colored hair.
Months passed and the days became colder. A day in the middle of January, i sat in the seat right beside her. She glanced my way and looked in the opposite direction.
She looked back once more, I smiled. She smiled.
Eye contact. that's improvment.

Days went by like this, with the two of us sitting side by side without talking. Smiles were exchanged although words were not spoken.
A friendship was made, although stories were not told.
Three weeks later, i woke up extra early. I made an extra breakfast and acrried it onto the bus, very excited to see her smile. I hoped she would actually say something. Maybe just a muttered' thank you'. That would have been enough.

But alas,
she never showed.
The girl who speaks no words and tells no story. The girl who passed smiles and made eye contact with me.
Gone
and i never even knew her name.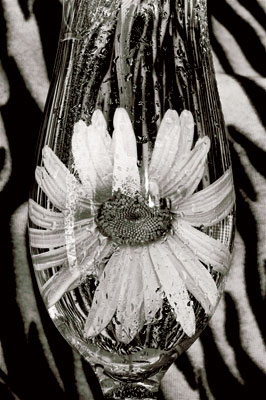 © Garrett M.