The girl who cut herself
December 30, 2009
Heather never got in trouble and had good grades. So why would she cut herself? She hated everything about herself.Others always
thought she was nice and pretty.But she saw herself as ugly and fat. She never was the thinnest but she wasn't fat. It was also because she was always an
outcast. Everyone hated her for no reason. Therefore she hated herself. One day her parents had another fight. Heather couldn't handle it. So she ran
upstairs with a knife. There in her room she cut herself. Only two people knew of her cutting. One friend got mad and yelled at her. The other friend
encouraged it. There was nothing anyone could do. Once a cutter always a cutter is how she saw it. One night she almost killed herself even. She still
cuts and still no one knows. Now I'm not going to lie to you. This story is true. And the truth is Heather is me. I cut.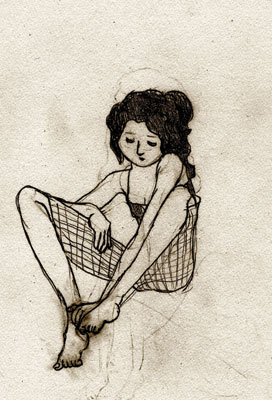 © Samantha W., Albany, NY