Mary Alice
December 20, 2009
Mary Alice is....
short with spiky jet black hair
and was super girl.
Who helped save a kitten from a big bad tree
Mary Alice also liked a cute boy.
who's name was Luke Jasper.
he was really HOTT!
And a super boy.
He was known as SUPERMAN!
Mary Alice liked to help him save people
They flew to school together all the time.
Mary Alice was very jelous when
Luke jasper was hanging out with another girl.
whos name was Marie bella
who was really UGLY!
Luke Jasper really liked Mary Alice.
He loved her so much he named his cat after her.
She named her dog after him to
One day they flew to the beach
and took a swim.
then they rented a beach house
they broke the head board while playing tag.
Anyways.....
the had breakfeast and lunch
and dinner!
Don't forget dessert.
then they ran into a friend
named Mark Edward.
who was an insane friend!
who had a thing for Mary Alice
so luke jasper killed Mark Edward.
Mary Alice and Luke Jasper lived happily ever after.
They had 2 kids.
whos named were Emmett and Rosailie Jasper.
Who were very insane!
They were Super Babies!!!
So Luke Jasper and Mary Alice sent them to Sky High.
Where they saved people,
and kittens from evil trees.
emmett and Rosalie Jasper loved their pacifiers! And the Jaspers lived happily ever after!!


Mary Alice part 2
Mary Alice and her husband Luke Jasper went to.....
WAL-MART.
To buy Diapers for Emmett and Rosaile Jasper.
while there, they run in to....
Mark Edward AGAIN!!!
Mary Alice screamed "HE'S BACK FROM THE DEAD!!!!"
Then Luke Jasper got really mad,
And beat him up.
Then Mark Edwar Died Again!!!!
Wooooo!!!!
Rosalie and Emmett wondered who Mark Edward was?
But never got to find out because he is dead.
AGAIN. Then Mary Alice and Luke Jasper went home to break some more headboards.....
Then they ate eggs.
Then Mary Alice and Luke Jasper had 2 more kids named Sarah and Bob.
They were superbabies like Emmett and Rosalie Jasper.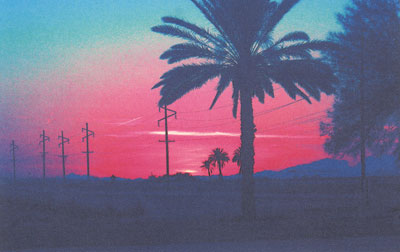 © Arenda R., Palo Verde, AZ