A Cluless Yet Spontaneous Story
October 8, 2009
Ummm...what to write. What to write. Well here are my options... I could write a short story about a girl who falls In love with a really cute guy. Yet that is so typical. I want something spontaneous something that people would never expect. I got it..how about a story where I just right about what I am thinking. Well here goes nothing.

At this particular moment I have no Idea what I am thinking about. My mind is so crammed. I feel like it's about to explode, but I promised you a short story on what I was thinking. In one section of my brain I am thinking about a celebrity. What celebrity you might ask? Taylor Lautner. You know what? I like where this topic is going. I think I will just write about this... If you don't mind.

Okay so Taylor Lautner just hearing his name make my heart...avalanche with excitement. All though I don't know him I can describe him pretty well: overly handsome, spontaneous, amazing smile, and well so much more to adore. There are alot of ways to know these characteristics. Well there's this way just get a billion pictures of him. Which I already have. Then there are the ones I really want to do. Stocking up on a closet full of stuff with his face or name on it. Hey thats not half bad I might have to try that idea. Then there's also becoming famous and being in a movie width Taylor Lautner like Kristen Stewart. Possible but no likely, but hey there's always the shotting star myth to help.

So lets say the first one happens. Well that already did happen, so lets skip to the ones i really want to do. Which would be stalking up on a closet full of Taylor Lautner/Jacob Black clothing. Wait side note... Jacob Black would be the werewolf from the Twilight series. Anyway back on track, so if
I do do this plan then that means I would have to go to my favorite store Hot Topic and well spend a lot of money. But hey don't blame me this plan takes time and devotion. With this plan that means that every shirt I wear will have his face or somethings that means something to him even not to mention my lunch box.The parts I just mentions are the parts that would well make me happy.

Then there's the side that say what will people think. They would probably say," OMG she is so crazy like everything she wears has his face on
it. What is she some kind of T.L. freak and etc." But yet the people that like Taylor Lautner the same I do then they will not that is a truly devoted teenage girl to be a Taylor Lautner fan. Meaning mission accomplished. Yeah!!!for me. There is also my 2nd not likely plan.

Starring a movie featuring T.L. Now in my mind that plan or mission would work like this. Some agent just so happens to notice me hanging out and acting like myself. Then says " Hey I love that girl over there maybe she should star in a movie as Taylor Lautners co-star." White would well be just my luck. You know what this plan is already sounding ridiculous cause like I said. This plan is based on the hope of a shotting star and the myth you go with it.

So technically I only have 2 plans that can help me know those few characteristics that I actually use unlike the famous one. One being have a billion picture of him which as I said i already done. So that leaves mission 2 to still be accomplished. Which is have closet full of Taylor Lautner stuff on shirts from Hot Topic and etc..Darn... my brain just went completely blank I can barely remember what I wrote like 20 minutes ago. I guess that means that I am done here and well for you that means reading other contest papers. Enjoy that Sir or Mama whatever you are no offense.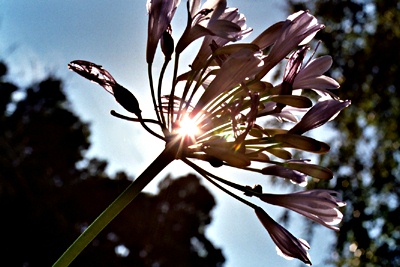 © Brandon W., Redwood City, CA