Grade 9 day 3
December 3, 2009
Monday November 30th Day 3

'Hey Where have you been ?' I Exclaimed to Vanessa, throwing my arms around her waist . Vanessa's tallness makes it hard for a girl of my height to wrap her arms around any where else . Vanessa's tall and skinny. She has these beautiful brown eyes that are always full of excitement and wonder . Her eyelashes although she 90 % of the time she is int are so thick they look like she's wearing mascara . There was no response from Vanessa ,which worried me ! so i continued to try and get her to speak but no luck and soon enough the five minute bell was ringing and i had to meet Haily so we could walk to first period science together.

Science is where i am writing now, while my science teacher goes on about genetics. Normally I would find all this genetic stuff interesting but Ethan is siting diagonally from me. now Ive liked Ethan for a while no but totally blew it when i had the shot to go out with such a great guy . How did i blow it ? you might ask, well its really very simple i was supposed to call him so we could possibly hang i chickened out, like the loser i am. Hey that's life except for now every day i have to look at him with those deep brown eye that hold so many untold secrets the ones that show his vulnerability, and come to life when he smile my favorite smile. Now Ethan's tall but not tall enough that it makes it possible to avoid meeting his eyes (which by the way melt my heart ). Hes got brown hair that looks like wet sand, But the best part about Ethan is his personality. Though some say other wise Ethan's funny and sweet not may people know this side of him though. I missed my shot with Ethan though and because of phone calls made while under the influence he now thinks I'm a freak , I am absolutely positive he thinks I'm a freak.. ugh !!
Cloning Notes




-Cloning is the process of producing




a Identical copy of an organism.

When the heck in life am I ever gonging to need to know what cloning is ? Of course what dose my science teacher do when I'm in the middle of taking down the rest of these notes ? She Erases the board.Why do teachers always do that when your mid-sentence just erase the board ? It's terribly annoying so is not knowing what the heck Brandon and Ethan are talking about right now .Well at least it seems to be funny.!
Math! next .



Math lovely, I was moved to math last week.If i learn any thing in this class it will be a meraiacal! there's supposed to be 14 students in our class but normally there's only about seven.The morning announcements are always so boring . and never included any interesting information. Stupid councilor read over my shoulder ! She wasn't even there for me why the heck was she reading over my holder ? her excuse was that she thought it was math ! Ha! to that my response was why were you reading over my shoulder in the first place once you saw that it was letters and not numbers you should have turned away ! Apparently she did int get the point that i wanted her to leave or she just ignored it and continued to bother me about how i thought this class was boring ! I mean I'm aloud to my own opinion and especially if its in my note book .Thankfully she gone Now but the bells about to ring for English and if I'm not on time miss will kill me.

Finally its pop which is my third period class today.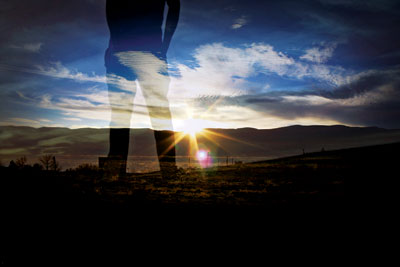 © Ezekiel R.