Sunward
December 13, 2009
My father was driving that day, and it was raining. We had just stopped at Burger King to get a snack. That was going to be our last stop.

I was stilling in the far back so I could have the whole row to myself. And Bran didn't mind having the whole middle row to himself either, so we rode.

We had been driving for four hours already. I didn't think we were ever going to get there.

"Dad, can you turn that down a little?" I asked my dad, talking about him blasting his country music.

"Sorry sweet pea," He started. "You got IPod's, Mp3 players, but all I have is CD's. And we have about 2 more hours until we get back home to Portland. So sit back, relaxes and listen."

I rolled my eyes, put my head back, and put my head phones back ears.

Music was something that I was connected with; I couldn't live with out it.

Right when I was starting to get into it, the car hid the brakes, and jolted up. We had hit something, or someone.

"What was that?" My mother yelled.

"I think we hit someone, I have to check." My father said undoing his seatbelt and getting out of the car.

Right away my brother, Bran followed him. And I followed him.

"Jean what are you doing?" My mother asked.

"I'm going to see what we hit." I said.

"Tell your father to be careful, it could have been a bear."

I loved my mother, but one thing that I didn't like about her what that she was always paranoid that something was going to happed to us. Like when we were in the safest place on earth.

I get out of the car just to see my father and brother standing in the middle of the road looking stunned.

"What we hit?" I asked right before seeing what they were looking at. And right then my mouth flow open to.

We had hit a person. A girl. She looked about my age, and totally banged up.

"D-dad, don't you think we should help her?" Bran asked after a few minutes of standing there.

"Yeah, that's, uh, what we should do. Bran, Jean please help me get her up."

We walked a little closer to her. She looked really hurt.

"Is she dead?" My brother asked.

My father checked her pulse. "No, she's not dead." He sat her up against the car. "Help me get her inside the car." He asked.
"1, 2, 3!" Bran yelled.

We lifted her up to the inside of the car. She was still totally knocked out. But… there was something about her… it hunted me.



We all just sat in the car in silence. The girl was still totally knocked out. We were going to drive to Portland, and get her to a hospital.

"Where am I?" She asked when she woke up. She looked around the car.

"Hey there sweetie, you were oh cool!"

She looked at me, Bran, and both my parents. "Let me out of here! Let me out!" She screamed. Mt dad looked around at my mom to see what he should do.

"Stop the car," She yelled. "Now!" My dad wasn't sure what to do. That was for sure. So he stopped the car. But she didn't get out.

"W-why do you have me?" She asked. My father laughed.

"You ran out into the rode, we didn't see you, and we hit you. You were banged up pretty bad, so we were going to take you back with use to Portland, and get you to the hospital."

She smiled and said, "No way. That's great. But you really don't have to take me to the hospital. I just have to call my sister."

I closed my eyes. What kind of crack head had we just picked up? I opened my eyes when I realized that it was really hot in the car.

"Dad can you turn the heat down?" I asked. He looked at the bottoms.

"Sorry sweetie," He looked at me, he had just started driving again. "That's the sun. Portland's going to have some good weather today."

I groaned. I hated the sun. I like rain and snow. Anything else just makes me mad.

"So," Bran said. "What was your name again?" He looked at the girl. Her sliver hair glissaded in the sun, thru the window.

"Sudarther, Sudarther Castle." No one said anything.

"Cool name." I looked out the window. Something about her…

"Can I use one of your phones? I really should call my brother." She asked.

I rolled my eyes. "Here," I gave her my cell phone.

She started dialing a number. And someone picked up right away. "Hey, Zarson, can you pick me up?" She waited for an answer. "Portland, were not there yet but I will be in about an hour." Her face went pale, well as pale as she could get. This was the first time I saw the tattoo, of a sun on the side of her face.

"No, no, no Zarson. Please don't Canapé, she'll kill me. I don't care! Call Harbane or anyone else, just not Canapé."

She seemed to be fighting with her brother.

"Thank you." She said. The she hung up. "Well my brothers going to pick me up from your house."

"How do you know where our house is?" My mother asked.

"Oh I told him that I'll call him again when we get there." She said.

I looked at her suspiciously. Something wasn't right.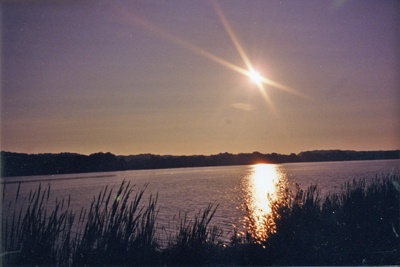 © Gabrielle C., Struthers, OH