Mystic Breeze Ch. 2
December 6, 2009
Ch.2 Party Gower
When Issby and I got to Tanner's place there wasn't that much room to park taking in that everyone I hung out with was here. I noticed that same weird feeling when I got out of Issby's car. She owned a baby blue 2004 Chevy Impala with white racing stripes over the top. I couldn't wait to see all of my friends again. It's been to long, even if it was my fault, but still I missed them.
As soon as I walked in the tall mahogany door there was a big "hey" from everyone that was there. And right when I was getting ready to start tearing up and say "oh-my-god" Tanner came up behind me and wrapped his arms around me and planted a sloppy kiss right in front of everyone. I felt my face flush and the tears begin to fall; and just squeezed even tighter.
When he finally let me go I felt everyone around me smiling when finally a voice. It was Stephan's.
"'m glad you finally came out of the dark to see us Zannha! I have been wondering how you have been managing with out all of us!" he said in that sarcastic tone he always has.
"Well it has been kind of depressing at my house. And I've been depressed as well; but I am coming out of it, and I am happy to see you all again. Really I am happy now. I have seriously missed you guys. It's been too long." I felt Tanner's arms around me still, I think he was waiting for me to collapse or something. It was comforting though. That entire night I felt like my old self. It was wonderful.
I stayed with Tanner and helped him clean up. He told Issby that he had planned on taking me home when I wanted to leave. I had like a dozen things that they bought me; and like loads to clean up with him. We sat down on the couch in his basement and were watching Wall-e for some odd reason, when it occurred to me that I was moving in just a few days and I didn't know what to do with him. I Love him and I didn't want to leave him, still though, I didn't have much decision in the matter.
"What are we going to do?" I asked
"What do you mean what are we going to do? We are just going to sit here and watch the movie I thought." He replied in question.
"I mean when I move, we aren't going to see each other often, if at all. And I don't know. You can't move with me and I can't stay here."
"You know I could ask my parents to move. But we could also have a long distant relationship. We could break up. Or we could… you know run away together."
"I don't know about that last one. I have been thinking though; maybe we should just break up…" I was surprised to hear those very words come from my mouth. I have been with the most perfect guy for over six years and I was thinking about dumping him. What the hells wrong with me. He must have sensed the argument going on inside my head 'cause he put his hand up and cleared his throat.
"I am not going to break up with you. I have been with you to long to just have it all end! And I know that you're thinking the same exact thing. So just get that thought out of your head. And look at me Zan I am telling you that we not going to end! And I can come visit you or visa versa. But I am not letting you go. You are the only one in my world that will control me. No one can keep this bad boy locked up. He-he!" he was serious in all that though. He laid his head across my chest as he said this.
"What exactly are you doing Tanner?"
"Listening."
"To what??"
"Your heart."
"What do you mean? I mean why?"
"It's soothing. I can slow my heart rate to yours and listen to you breathe ant tell when you aren't being true to yourself. Zannha, you have to stay true. That's the only way you will get over you mothers death." I completely stopped everything, and started crying; no balling right then and there.
"Please don't cry Zan. I didn't mean for it to come out that way. Hey please don't cry. I'm sorry babe."
"You are everything to me to Tanner... And I know that you may not have meant for it to be that way, but you did mean it." I said under heavy sobs.
"I did." He sighed, "hey look at me I am sorry. But it's true. You must promise me a few things for when you leave. Can you do that?"
"Yes I think I can. But what I promise you, you must promise me."
"Okay. First: you will stay true. Second: you will not cheat me. And Three:-," He Kissed me… and leant into it too. Oh it was wonderful. I kissed him back and we were like that for a while. He kept going and I let him.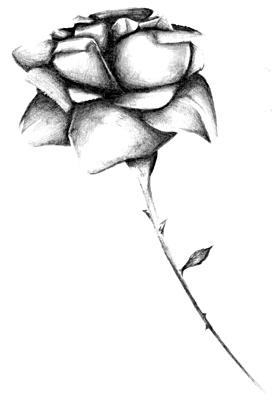 © Yisrawayl G., Philadelphia, PA