Tumble Wonddle Town
December 4, 2009
There is a man named Mr. Freckle who owns a shop called ''Swap Me'', he is lonely because he has nobody to talk to. Bimbo is a sneaky half human, half
animal that is a cat; who likes to cat nap people and take them to his secret hiding place, to do something with them that nobody knows. Muddle Bundle is a girl who always dreamed of going to the Swap Me store. Her mother Roundel Bundle won't let her go to the store because Bimbo wants to cat nap Mr. Freckle. Roundel Bundle is Muddle Bundles mom who always looks out for her daughter. Roundel doesn't like Bimbo because she heard from a town's person that Bimbo is a bad man that treats people meanly. That's why she wont let her go to Swap Me store. Roundel also heard that he follows people and takes them wherever he goes.
In a town called Tumble Wonddle, it is a crowed place and it is always cloudy and raining. They called this place Tumble Wonddle Town because something is always falling down. People wonder about this town and this towns name, because its creepy, weird and freaky just like some of its people. The towns buildings are slanted because every hour the world moves.
It was a Monday morning at 6:00AM, Mr. Freckle was cleaning his shop and putting new things on the shelves like cell phones walkie talkies etc. He put up his open sign for customers to come in and buy something from his store. A few minutes later Muddle left her house without letting her mother know that she was going to the Swap Me store. ''Hey Muddle whats up?'', ''Oh nothing Mr.Freckle, I was just looking around to see what I can buy for Snuggle day'', '' Well hope you enjoy, hmm'', ''what's wrong Mr. Freckle why are you sad?'', ''because nobody comes to the shop but you--sometimes'', ''that's true but now I have to go before I get into trouble by my mom. I will see you later Mr. Freckle''.
After that night a town's person told Muddles mother that Muddle went to the Swap Me store and bought something. Muddles mother was very upset and sad. Roundel doesn't like Muddle going out because she is very aware of Bimbo. The next day Mr. Freckles said that he was sorry when he saw Muddle walking to school. Roundel had a talk with Muddle after school about a person telling her that Muddle went to the store. Muddle apologized for going with out her permission.
The next day Bimbo decided to go out and cat nap Mr. Freckle and take him to his place to do something with him. ''Ding!'' the doorbell sounded. ''Hi Mr. Freckle, I am Bimbo do you have any cat food or do you sell it here?'', ''Well hello Bimbo, no I do not sell cat food here. "The only thing I sell here is things like electronics, and connectors'', ''Oh on Snuggle day do you want to come to my place and have a sleep over?''. ''Sure, absolutely I will be willing to go Bimbo!''. That day Mr. Freckle was very happy because now he has somebody to talk to and a friend.
''Hey everybody look Bimbo is taking Mr. Freckle!'', ''What is he going to do to him? Is he going to eat him up or hurt him?''. The town's people were wondering what's going to happen. It was Snuggle day Bimbo and Mr. Freckle was looking at movies, eating popcorn and talking to each other. Snuggle day was a quiet night. People were wondering about Mr.Freckle.
Morning time came Muddle looked at Mr. Freckle, he didn't have a scratch on his face or on his body. ''So how was Snuggle day for you and Bimbo?'', ''It was so much fun Bimbo went and got a cell phone so we can chat with each other''. ''Wow you guys had a great time, but for me people kept on talking about you and Bimbo and how he was going to hurt you." ''Bimbo is a nice person and half animal to hang around with. He is not a mean person either''. ''I will tell them that Bimbo is not a mean person'', said Mr. Freckle. That evening Mr. Freckle told everybody that they misunderstood Bimbo, he is a good person. Mr. Freckle even told Roundel that too. Roundel apologized to Bimbo and to Muddle. ''Apologizes accepted they both said''.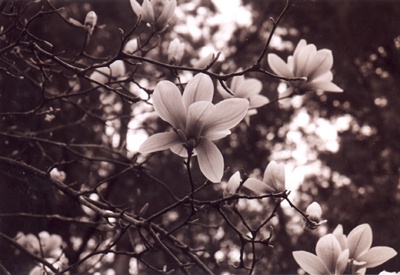 © Lauren T., Hopkinton, MA