From Another Angle
November 25, 2009
There's this girl I see every day, she looks like she might need a map. Her hair isn't long and straight, her clothes are baggy. She seems more connected to her ipod than she does around the people around her; sometimes I wonder if she cares about anyone at school at all. She observes everything with an apathetic indifference that borders on slightly amused. Yet when I catch her reflection in the mirror, the impression staring me back from her tired eyes hints that she wants to run away...

I wonder what makes her do it, what makes her return to this place when her heart is so obviously somewhere else. If she even has one, that is. I've never been able to figure that out. We've spoken rarely. She seems confused and defensive, but she hides it well. She laughs at another girl's words, but there's no humor in the sound.

I've heard people say that she's wickedly smart, maybe that's what breeds the slight aire of boredom that surrounds her. I can't imagine that there's anyone here for her, and although I envy her wit, I pity her loneliness. I wonder how she knows when to laugh and when to cry. I wonder if her friends know that she'd leave them if she could.

She looks like she doesn't know what to think, and in that we are the same. Maybe someday we'll be friends, but for now, I can only watch her and wonder if her life will ever be spent living and not observing.

Maybe someday I'll feel less disconnected.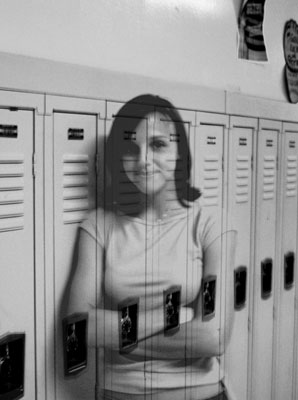 © Amy D., Troy, OH