The MiddleMan
November 13, 2009
The MiddleMan is never one who's in a position of power or happiness. They're either running between the two points, or listening to both sides of the story without a pause between the two. The MiddleMan is strangled by the words of the Sides or tangled in their stories, tugged back and forth between the two Sides without a chance to get on their own solid ground where there are less accusations and more peace. Unfortunately for the MiddleMan, there's rarely a chance to get to that Moral-Middle ground even without the constant tug of Sides and Stories.

And why does someone have to go through this method of running, and telling, and tangling, and strangling? Because everyone needs someone to talk to. Every fight has two Sides and both need a chance to say something. The MiddleMan knows this, and accepts it. Not all will like it, with the stress and frustration piling up and tumbling over like a wave of words hitting a blank page. The stress will split you and the stories will eventually make your ears bleed, but someone has to do it. All the MiddleMan needs is a break between the Sides, and good ears.

Everyone at some point in their lives, will be a MiddleMan, and few will enjoy it or last very long. Those who last are meant for it, are meant to listen and be there for comfort. Those that are meant for it rarely enjoy it either, but they know their job.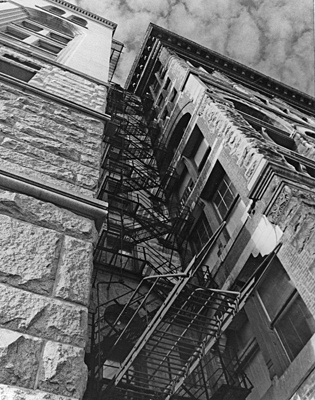 © Eric H., Lafayette, IN