Chapter Past (Written 12/07/2007)
November 27, 2009
My art teacher told us to close our eyes and envision the memory that is most memorable to us. She sat and played a piece on the piano by George Winston. I kept picturing a blank. My mind wandered off from my strange childhood to that very same day. I just couldn't grab hold of an answer. Funny question- which is my fondest memory?

And then I saw you.

You looked at me so lovingly. We were sitting across from each other, gazing at each others' eyes. If I ever knew such a thing as love, this would be it. Yet there was a certain sadness about the memory and I just couldn't figure it out. We danced to the music, gliding so effortlessly. I felt as if the floors were moving me. We were in a trance.

When the music stopped, I finally figured it out.

If there ever were such a thing as love, this would be it. The sadness disappeared and all that was left was joy from the moment that I woke up.

I don't have an art class. I don't have a teacher that plays the piano. And I don't have you.

But even in dreams, you have my smile. Whenever I smile, it will always be because of you.

Because you are my fondest memory.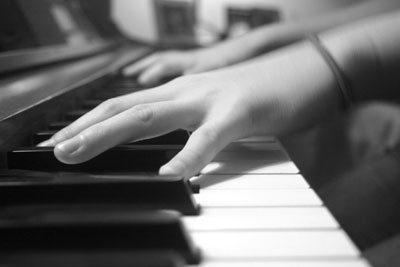 © Elizabeth S., Newton, MA