My Son
MAG
A man goes into the room of his three-day-old son. He stands over the crib where he lies and begins to speak to him.

"My son, I have dreamt of you for many, many years. I had your name picked out by the time I was 12 because I knew that I wanted you. Every time I thought of you I would have a smile on my face. Gabriel. That name always gave me joy. Gabriel. Something about it just sounds perfect. People say you learn more from your children than they do from you, and I think that might be true. I have already learned that the love I have for you is different from anything I have ever felt. It is more than love, it seems. It's more deep and complicated than any other love.

"Yet it is simple and always shows. The best word I can find to describe it is unbelievable. There is so much I want to teach you also. I hope someday when you are asked who your hero is, you will say, 'My father, because he taught me everything I know and without him I would be lost in this world.'

"I really hope we have a great friendship; where you can talk to me about anything and not be embarrassed. Most of the time it will seem like I am too old to understand, but I'm sure you will see that, as I did with my father, my advice is some of the best you will get. I wonder what the future holds for you? Maybe one day you will be talking to your son, as I am now. I'm going to have to teach you how to talk to girls when you are a teenager, won't I? That should be fun.

"I will protect you from the world for as long as I can, but there are some things I can't teach; some things you will have to learn on your own. You will find the world is not the friendly, loving place it seems. There are a lot of bad people out there doing bad things. Also, I am sorry for what my generation and the generations before me have done to make this world such a terrible place. I'm also sorry for anything we left for you to take care of because we were too lazy to do it.

"I am sorry for the misunderstandings we will have, but you will understand I spent my whole life waiting for you. You are my most prized possession so I am not going to sit back and watch you hurt yourself. You are far too precious.

"You don't have to worry about your mother. She is a wonderful woman, and I am sure she will make a wonderful mother. I love her second only to you, so you don't have to worry about us getting a divorce.

"I look forward to sharing sports with you. I really love sports and I hope you will too, but even if you don't, I will support you in anything you do."

The man stops and gazes at his son. Then he begins to sob.

"Sorry if you think I'm crying because something bad happened: it is actually quite the opposite." The man gives a weak laugh. "I just love you so much, and I have waited so long for you to finally be in my life. This is the first time in many years I have been brought to tears." The man leans down to the newborn sleeping so soundly and kisses him on the forehead. The man whispers, "I will love you forever."

He then leaves the sleeping baby in the crib, turns off the lights, and on his way out the door is startled by his wife who says, "I heard everything you said, and I thought I couldn't love you any more than I did already, but you have found a way. I knew you would make a great father." He just smiles as they walk out together.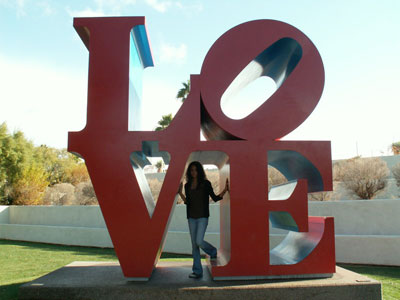 © Shannon E., Glendale, AZ