The Berlin Wall
August 14, 2009
I've never been to Germany before, let alone Berlin. I learned that after WWII Berlin was divided into the East and West side. The American, British, and French were in the west while the Soviet Union was in the East. The wall was to keep people from entering/exiting the different sides. Some family and friends were separated by the wall, but some were unable to reach their jobs. This and the year when travel was free between east and west is all that I know about the whole subject, but I also have seen a little part of the Berlin Wall. The west wall was very colorful and peaceful while the east was blank and depressing. If I was an American living life in the west I could imagine tons of things. My imagination may not be true because I don't know the life style of Germany, but I'm pretty sure some stories may relate to the one I'm imagining:
If I could look beyond the large wall that was paved in between my street I would and wouldn't be glad to. Cam was on the East side of the Berlin wall. I wished the wall had never been placed right in the middle of my street. I gone up there once to draw a set of eyes because I was bored, but I was also hoping to hear stuff from the wall, like when you lean your ear on the door to hear what people are talking about. I heard something alright; I was frightened to death when I heard it. There was a gun shot. That is what I could hear not from the wall directly, but from the gap in the air where the wall stops. Nobody really dares to climb over the wall, not even with a ladder, and when I heard the gun shot on the east side I knew why. Poor human is probably what I would say with my friends when watching the television and laugh as wild as a stampede, but that's when we know that it was safe and nobody really died. This time I couldn't laugh, I wanted to cry, I mean what if the gun shot hit a person, most of all, my best friend Cam.
Life was boring without my friend over at my house, and secondly Dad's job was on the East side, and mom didn't have job. We weren't permitted to go to the East, and even if we were, how would we et there, it's not like we can slam through the wall safely. Our wealth is scarcely enough to live. We didn't eat very well like we usually would because Dad was unable to get to his job, but then again I still felt lucky. I wasn't getting shot for being near the wall. I always hoped that my friends were alright. I wonder what life was over there. With the wall I bet some of the families got closer to each other. I still missed Cam and my other friends, but that was the way we had to live. My family is almost bankrupt from not having any money, we would have to withdraw a lot just for food and to afford the rent at this apartment. We had to move out of the house because we didn't have enough money to afford it ever month. Dad and Mom are always looking in the newspaper to look for some jobs, I even do some chores for others to support my family. I can't wait till they take the walls away and have us reunite with dad's old job, my friends, and my old house.
In 1989, 28 years after the Berlin wall was built we got to reunite with everybody again. But during the 28 years we suffered, the east suffered way more than us. Dad was able to get another job in the west and we were able to move back to the house, the job Dad got had an even better salary than the one in the east that he had before. I also had a job too! I turned 32 when the Berlin Wall was removed from the middle of my street. I still can have bad dreams from it, but what was done was done.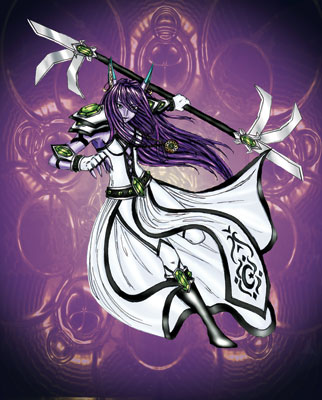 © Kelly K., Fort Collins, CO