Flashback
July 3, 2009
Dusk drifts lazily over Diavila Avenue. Scattered rays of sun caress an adjoining Nelson Park; plump clouds glow brilliantly with vibrant colors. As I lean against my bedroom wall and scope the glowing horizon, a familiar melody suddenly reaches my ears – I scan my neighborhood in astonishment. Two houses away, a young boy gracefully presses his violin to his cheek. He draws a bow masterfully along parallel strings.

I hold my breath as the neighborhood streets flood with golden music. I recognize this piece! He plays "Symphonie Espagnole." Turning to my crowded bedroom closet, I brush aside clusters of old clothes and uncover a tattered violin case of my own; my fingers glide swiftly across plated violin strings. Like whispers of the past, four mesmeric notes echo from aged wooden chambers. Words resound in my head. Long-forgotten memories return.

***

My Uncle is not a particularly famous musician. He had never earned any sort of degree in music. He had never attended music courses at college, had never been professionally trained – but these things do not matter to him, because he loves music and he plays beautifully.

Somewhere beside the wall adjoining the door to his bedroom, my Uncle keeps a very old violin. The wooden frame is battered and scarred; the neck, dulled from three hundred years of age. Four silver strings - two of which are masked by fine rust – bind themselves to the worn pegs and snake down a tattered fingerboard. It is not a beautiful instrument by anyone's standards.

I stare with curious seven-year-old eyes as my Uncle bends over to retrieve his ancient instrument. His coarse hands glide over those strings of silver; he beckons them to free their music. Like the voices of four angels, they answer in unison. Their golden chorus rings softly from the chambers of the disheveled frame. My Uncle seals his eyes and listens – I shut my eyes and listen, too. My unworthy ears immerse in the notes; I cannot make anything out of them. Nevertheless, I am deeply entranced.

As the brittle remains of the four notes dissipate, my Uncle looks down at me with a weary smile. Wisely, he asks, "Sometimes, nephew, I like to think of all of the people in this world as pieces of music – with their own tempos and notes and little parts. Don't you think so too?"

I am only seven years old. What can I say to my knowledgeable Uncle, with his coarse hands and his old violin? I hold my breath and listen hard. Surely this is one of his musical secrets.

"Sometimes, nephew," says my Uncle, "we can compare everyone – including you and me – to pieces of music. You are only seven years old, nephew, so when I listen to your piece, I can hear basic notes and splashes of tricky rhythms. You are only seven years old and you have a lot to learn – so your piece doesn't have very much shape."

"Like everything in this world," my Uncle tells me, "all pieces of music grow and change. Some pieces gain new shapes and tempos, and there are happy parts and sad parts, and slow parts and fast parts. You know? Some pieces become redefined and have lots of techniques, and some have glorious endings, and some have tragic endings. And," my Uncle says as he watches me with a triumphant smile, "when you put these pieces together, these individual pieces of music, you have the music of life, nephew, and that is why I play my old violin – so that I may play this music of life."

My Uncle casts his hand masterfully over his violin bow and brings it to those four silver strings, two of which are masked by fine rust. "This piece," my Uncle whispers, "many people know as 'Gypsy Airs' – but we call it 'Zigeunerweisen.'" With a deep and sudden breath, he strikes the cords. Vibrations flutter from the aged instrument; golden music resonates as bow meets violin.

***

My gaze is fixed upon my tattered violin. As I rest speechlessly on the soft bedroom floor, dynamic notes draw me out of my sudden recollection. Almost instinctively, I put my case away and rush to my window; the neighboring violinist launches into "Symphonie Espagnole's" opening segment once more.

How he plays his instrument so masterfully! Power and grace flow in his thunderous notes; he truly plays from his soul. I watch as his bow dances delicately along strings of silver, as he channels life into the empty neighborhood streets. I can make out the beautiful waves in his music – the vibrato, my Uncle had once told me.

Words of the past distantly echo in my mind. Memories resurface. As I watch this young boy play, this violin prodigy, I cannot help but think to myself that he plays not only the notes and techniques of music, but that his music bears individual stories and meanings – that he plays the music of life.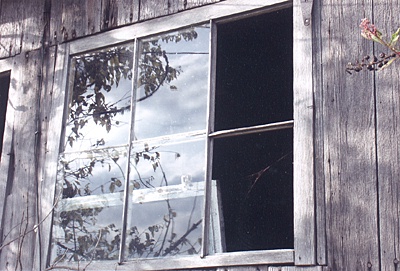 © Cassie H., Carmi, IL