Letter From the Stars
July 17, 2009
The young man sat behind his desk, glaring at the folder there as if it would go away if he stared hard enough at it. The folder was basically empty, but it was full enough to keep him away from home and the nice, warm bed that was waiting for him there. If he closed his eyes and ignored the sounds outside the office, he could almost think he was there…but it was not working. Instead, he sighed, muttering under his breath, and flipped the folder open.

He frowned down at the page, written in neat, styled handwriting; an unusual thing since people had been using vid-comm's in the last century for these kinds of things. With another long sigh, he started to read.

<<>>

My name is Andrea Milton, my friends call me Andi. I have a point here, not just rambling. I want to be seen as a real person, not just some crazed girl who should have been locked away. But this is all beside the point. My name is Andrea, and I am addicted to space.
When I was little, about five years old, I first went up when my parents took me on a trip to Satellite A. From my room, I had a lovely view of the eastern European seaboard. Then the main event; the meteor shower! Thousands of rocks, all different sizes, striking the atmosphere, leaving a blazing trail where they passed, flying towards the Earth, some making it to the surface while others burned away.
It was beautiful.
I could never forget it, and was so excited a few years later when I got to go on my second trip. Nothing really happened; I had to sit through Madam Butterfly with my mother poking me with her opera glasses every ten seconds to make sure I was still awake. It was okay, and the fact that it was during shore leave for half a fleet of ships meant I got to hear a bunch of stories, some my mom would probably have a heart attack over.
We headed back down two weeks after we went up, and that was when I noticed something felt off. They tell you the gravity wells they have on the ships and satellites make it feel just like on earth, except for when they fuzz out and you can suddenly wake up on the ceiling. But no, it was different; so very, very different. Everything felt strange, eating, walking, and even just standing still. Then I went back for a school trip and being in space felt more real than anything below on Earth.
When I was old enough to work, I applied for a job first as a bookkeeper in the library onboard the Satellite; I was turned down. Later I asked to just be an assistant, and was accepted. Not to any specific person, but just ran around helping everyone who wanted me to do something. Not the best job in the galaxy but I was in space so I could deal with it. The best part was, during breaks, I could go and watch the stars.
One lady there, Smith, could barely stand me, always looking for ways to get me in trouble. I was never sure why, but she'd always blame me for things, like if something went missing or if something went wrong on a project, it was always my fault. Three weeks ago, a few days before my twenty-sixth birthday, her accusations were finally listened to. Earlier that third week, another meteor shower had occurred. But one of the shields facing the shower had failed, leaving the whole left side of Satellite A open. By the time the storm was over, most of that side was destroyed, including several sleeping rooms, one of the three engines, two laboratories, a transmitter, and various other items and objects. It also made everyone extremely angry.
As it turns out, they knew something was wrong with the shield. One of the messages I was supposed to take, and did, was from the mechanics working on it to the people in charge of the Satellite. But they, of course, didn't want to blame themselves, so I was blamed with "misplacing" the information. My punishment was to be returned to Earth, permanently, and be placed on probation until a trial could be held.
But I am not going back to Earth.
Goodbye.

<<>>

Setting the paper back in the folder, the man sighed and flicked through the other items found in the woman's room and a few from just outside the airlock, like the letter. Another sigh and he flicked the folder closed and stood, straightening his shirt as he walked out to tell the chief he was done, so he could head home.
The folder lay, forgotten, on the desk.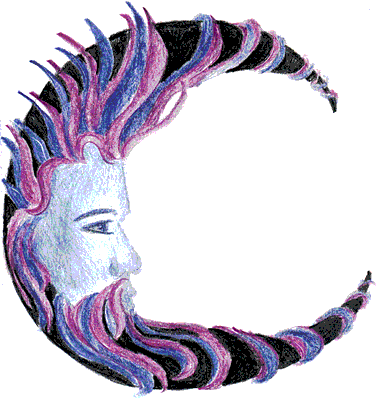 © Vanessa M., Glendale, AZ