Back to Brooklyn
July 12, 2009
Half of my life, I spent running. Running from the police, running from the truth, running from anyone or anything that tried to help me. Basically, i never ever wanted to depend on someone, because when i did i only got let down. I didint grow up in California, with rich parents and a BMW in my driveway, I was brought up in Brooklyn New York by my sister, catching the bus and walking twenty six blocks to buy a a gallon of milk. I never knew my low life father, and my mother was to buzy retrying her sixties acid trips with her boyfried, "Ringo" to relize me, or my sister Anna ever exsisted. I think thats what made me have such a tough exterior, is not having anyone to tell me any diffrent. Its funny, when me and Anna were younger we used to pretend we could wake up and live in diffrent countries, one morning france, the next italy. I think it was all some sort of escape of what was going on right in front of my eyes. The day i decided to actaully live out our stupied childhood games, was winter 1997. I was about seventeen, thinking i knew it all, but i was beyond wrong. I packed up my suitcase, left a note for Anna, and took the next train to Baltimore to go stay with a friend Snake. Once i got there, we walked around his city for a bit, using the last $2.55 i had left to buy snacks at the 7-11. Then Snake sat me down, for a talk noone would dare try to have with me.
"Mia." He started looking at me with those big blue eyes, "I think you need to go home, and help Anna."
I looked at him and laughed, snake never tried to be serious, whats this about?
"Snake, I think Anna is fine without me." I snapped back. Who is he to judge my life anyway?
He shook his head, and stood up.
"Mia, your selfish. Anna is the only family you have, and you pack up your suitcase and you leave. You think your so tough, well sweetheart your not, because the weak leave. The strong stay in there, and work through it, no matter what." Then out of nowhere something happened. Tears fell like rain out of the corner of my eye, something that hasent happened since my mom took her flight to California. I looked at Snake shaking my head. He hugged me and handed me a chinese bus ticket back home.
"I know this looks rough, but get through it. Your going to look back a couple months from now, and thank god, things like this happened to you. These troubles, are what make you, well you. Mia keep your head up." Those were the last things snake said to me. Im in my late twenties now, and thats still some of the best advice i can give. Only the weak leave, the strong hang in there.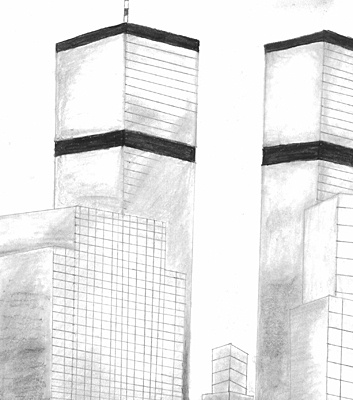 © Krisa S., Omar, WV