Another Sad Story
June 6, 2009
She was seventeen when she died. It hurts me so much to tell this story, because it's one of those stories that no one wants to hear. It's one of those stories with the sad beginning, the sad ending, and not much hope for the future. There isn't really a starting point. There isn't a definite moment in time where we can begin. It was just one of those things; we realized too late that it was fatal.

She spent the night of her seventeenth birthday at my house. We got slurpees from SA and played video games and cuddled. It was summertime and we slept late. In one week we accomplished so much. We went swimming at the pool, played with sparklers, learned some chords on the guitar, and she started dieting. If I had to pick a spot where it all went wrong, it would've been that week after her seventeenth birthday.

She wasn't happy. Her home-life was ugly and she hadn't known much love in those seventeen years. However, she was hopeful, always looking towards the horizon. She loved Tom Petty, sunflowers, summer rain, milkshakes, bicycling, laughing, music, and me. She loved me.

I wish someone would've told me that the prefix of dieting, is "die." I wish someone would've told me that she was growing thinner by the day. I wish someone would've told me what to do or where to look. I was so infected by love, that I never noticed the one I loved was slipping away. It's a hard feeling to describe; when someone points out to you that the person you love most in the world is about to die.

She went away for a couple of weeks, to stay with her grandfather in the country. I said goodbye to her with tears in my eyes. I wasn't the only one that had a bad feeling that she wouldn't come back better. The next time I saw her, she was lying in a hospital bed with a tube feeding her through her nose. She weighted less than half of what I did, I could pick her up with one arm. By the time summer was halfway gone, so was she.

No one wants to spend their last moments on earth, captured in a hospital. I snuck her out one afternoon. She was staying in a hospital halfway between the country and the city. That way, both her family and her friends could visit. My mom and I had a motel room nearby for a couple of weeks, so that I could be with her. We took my mom's van and drove into nowhere. I held her hand and snuck glances at her smile out of the corner of my eye. It wasn't a smart thing to do because she was so weak. But it was the right thing to do.

We found a lake with a small beach and no people. We sat together in the sand and she rested her head in my lap. We watched the water dance. She asked me if she was going to die and I said that I wished she wouldn't. We both cried. We held each other. When it got too dark to see the ripples, we drove back to the place where she would die. We sang along to "Wildflowers" by Tom Petty and laughed at our off-key condolences.

She died at the close of summer, late August. There were so many people at her funeral that they had to bring in more chairs. But at the burial it was raining, so only the ones who would miss her most were there. I left a bundle of sunflowers on her grave. I was facing a long battle ahead of me, shock hadn't yet set in and I wasn't ready to face a day without her. But in that moment, with the rain pouring down, touching her polished wooden casket; I loved her with all the honesty in my soul, I loved her with my life. I didn't know where I would go then, but at that moment, I made sure that I said a proper goodbye.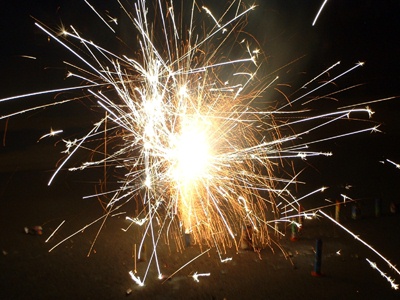 © Kevan B., Beaverton, OR