Fake Buttercream
June 28, 2009
The mental hospital gave me a little green diary to write in.


It's anyone's guess as to what it's for. To record the joys of a normal life? Possibly. To find oneself upon the throes of freedom? Could be. Whatever the reason, I made a silent vow not to write in it. Until now.


It's been three days since I've been released from the psychiatric facility of Memorial hospital, and I haven't even paid it heed until now. The front of it is a solid little picture of tea leaves and herbs, tied into a bouquet by a sleek silver ribbon. The pages are a light green with no lines. I can write as crooked as I want. But I try really hard to keep it straight and neat anyway.


I moved into my apartment on a windy Thursday evening with a paper bag of groceries and a light suitcase. Just swiping the key card into the electric lock, I knew things wouldn't be the same. At Memorial Institute, patients weren't allowed to enter or exit a room without a staff member. Now here I was, letting myself in like I was in charge…but of course. I was.


It was a fairly uneventful night. I unpacked my clothes and folded them into my bedroom drawers. I unloaded the groceries into my kitchen, but I wasn't at all hungry. Rather, I was timid. How strange it was, to see walls that weren't seamlessly white and floors that didn't churn your reflection back up to you. How strange.


I spent the rest of the evening exploring my new space. I had a living room with a sofa and two chairs and an old television. I had a kitchen with an oven and a microwave and a stove. I had a bathroom with a hot water shower. I had a bedroom with a big bed and heavy, musty blankets.


I had all those things. But the empty void in my soul seemed to swallow me completely.


That night I lay frightened in bed, listening to the angry wind pummel the walls and scrape the limbs of the trees against them. Even the mellow light of the bedside lamp couldn't soothe away the wickedness of the wind storm. At Memorial Institute, we always had three or four people to a room. Even in the strongest of storms, the endless chattering into the night kept the demons at bay. Here, I was alone.


I swallowed my fears and closed my eyes, begging for merciful sleep to wash over me.


I woke up early on Friday morning and immediately shoved those linen curtains back. The street three stories below me was strewn with tree branches and shingles, but the sun was starting to peak out from behind the frowning stratus. It winked a little as I peered upon it, as if it were mocking me for my fear of the weather last night.


Showering was a strange affair. Back at the hospital, we were given generic, unscented soaps and shampoos to wash with. Here, bathing seemed to come alive with fragrance and bubbles. My shampoo smelled like cucumber, and my conditioner smelled like melon. But my favorite was the vaguely sweet, vaguely familiar scent of the body wash. I looked on the bottle for its name, and it was written in fancy cursive letters: Buttercream. There was small picture of a cupcake under the letters. My mind wandered.


Memorial Institute found me a job at a department store in the city. I walked there, just trying to keep up with the flock of gray-outfitted employees who rushed everywhere in the morning. The lady in charge was named Cindy. She had curly blonde hair and wore contacts to make her eyes look blue, but her laser-whitened teeth always snatched my attention. Her smile was big and almost fake, but not in a mean way. Cindy showed me how to fold clothes on the racks and arrange them by color. And so that was how I spent all day at work.


The clothes I folded confused me a little, like I was ghost looking at a past life. At the hospital, we were specifically only allowed to wear jeans and a T-shirt. Here, they had a myriad of trends and styles. They had strappy blue tanks with beads about the collar and short orange dressed with a huge floral print. Stuff like that, which made you stand out from the crowd. But why would you want to do that?


I worked as hard as I could all day long, and then Cindy took my arm and gave me one of her fake plastic smiles and a handful of money. She said I did a really good job and that she might put me on the cash register soon, if I could keep it up.


I smiled and thanked her, and then bade her a good weekend. Now I had two days off to myself.


On the way home I stopped in a street-side bakery and used the money, just to buy a cupcake that looked like the one on my body-wash bottle. A fat man in white wrapped the cupcake in plastic and handed it to me. Yellow cake, perfect white icing, and a few pink and purple sprinkles peppering it; even the food here was glamorous.


I stayed up later that night and flicked on the old TV to see a movie. It was a stupid movie: just a cliché about a girl and a boy, deep in apparent love, but their parents refused to have them date. So the girl dated someone else, much to the boy's heartache. I guess something must have been upsetting me, because at the sad parts, the tears practically streamed down my cheeks. Even after the sad parts, I couldn't stop crying. I didn't see the ending of that movie because I didn't' want to be sad anymore. I just turned it off.


Afterward, I tried to eat the cupcake. It was so rich and sweet that I could only stomach a few bites. I put the rest in the fridge and went to sleep.



My dreams were plagued with images of me, lost in a sea of nameless, faceless people. I frantically clawed my way through it, screaming out for help. Nobody listened. It took a lifetime for me to realize that I was the nameless, faceless one.


I woke up to a sunny Saturday morning.


After the newly-blooming routine of showering and having a grapefruit and water breakfast, I decided to soak up the refreshing weather. So I went outside with a pan of water and my buttercream body wash and I used the eye of an old yarn needle to blow bubbles.


All day long I sat there and conjured up buttercream bubbles, then watched them harness the wind and pop. I liked to gaze deep into their shimmering surfaces, stare into the swirling fluorescent colors. For a while, I felt genuinely free.


It was dark by the time I came in, and the windows of my apartment cast a warm yellow glow to the inky night sky. I huddled next to the TV with the rest of my cupcake and flipped through the many channels. There were dramas, comedies, game shows, reality shows: there was something for everyone. I spent the rest of my Saturday night flipping through channels, just marveling at it all.


It's strange, because when I woke up and my eyes were still closed, I still felt like I was at the psychiatric ward of Memorial Institute. But I'm in a whole new world, a free spirit who is too afraid to leave the cage that was built just for me.


I was too tired to get up this morning, so I just lazed in bed. Then I found this journal, so I poured my story on to these little green pages. I wish I could say I wrote out my heart and soul, but now I'm just a hollow shell with nothing left.


I'll probably just crumple it all up and throw it away anyway.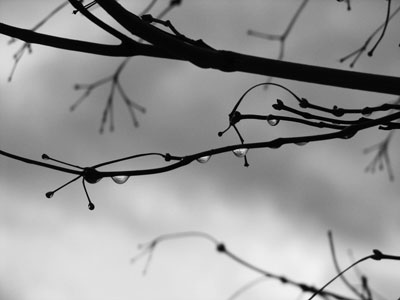 © Carly M., Hopedale, MA