the dark night
May 31, 2009
It was a stormy night in November. The rain poured down in sheets as I was making my final contributions to my creation. As the time ticked by everything came together. I thought of all this would lead to. I would finally be happy and satisfied with myself. I could go back to Geneva as a rich man who could give anything and everything to his family. As I put the final touches on, the rain started coming down harder and harder. My candle, my only source of light, was starting to blow out because of the wind coming through the cracks of the attic. I did think much of the weather, though. I was side tracked on how great my life would be. That I would finally have a friend that I would do anything for and that would do anything for me. I could also give more than I have been to Elizabeth, being side tracked by my creation.

The only thing left to do was infuse a spark into this non-living being. The second the spark of life entered my creation I felt a rush of agony and fear. I looked up to see a man of gigantic stature. Actually, I don't even know if you could call it a man, it was more like a monster. He was supposed to be beautiful, but rather, he was uglier than anything I had ever imagined. His yellow, almost translucent, skin showed his arteries and his enormous muscles. His hair was black and about the same color as his lips. His eyes had plain white sockets which were watering. His teeth were an extreme white which contrasted with his shriveled complexion.

I spent two years devoting my life to this creature, a human. Yet it is not human. I have worked night and day without sleep for this one purpose. It was one in the morning and the thunder and lightning spilled through the single window but I hardly even noticed. I was numb to everything but the sight in front of me. My heart filled with horror and disgust. I could not take the fear of the being I had created any longer. I did all I knew how to do. I ran.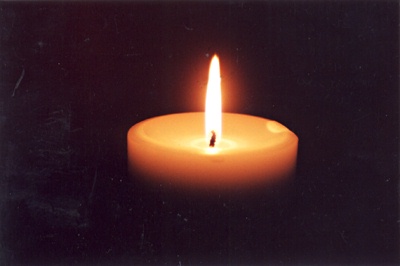 © Ashley D., Philadelphia, PA