Giant Robots
June 2, 2009
It was the first day of winter December 20th. When a boy named Dillon Sky saw a metal orb in the ground. When he got up he found a rope on the side of the road. After he picked it up he tied it around the orb and pulled. It finally came out of the ground. Dillon picked it up and then dropped it on the ground. Suddenly the earth started to shake. Because of Dillon's reaction he fell and hit the ground.

"What the heck was that" Dillon said.


When he picked it up again, it started flashing different colors. HE saw a button, he pressed it. Suddenly the earth started to shake because of is reflexes Dillon dropped and fell to the ground. After the earthquake, nothing else happened so he started walking home

Where Dillon lived hybrids were driven every where on the sidewalks, in the middle of the road, and even in houses. Until he saw a black 2012 mustang GT with dark red racing stripes down the middle.

"Get in the car Dillon sky" an unknown voice said from inside the car.

"Who are you?" Dillon asked

"Other than your savior that doesn't matter at this point and time" the voice answered.

"how do you know what my name is and who I am?" Dillon asked

"Please Dillon Sky get in the car NOW!" the voice yelled calmly

So finally after a long period of time arguing Dillon finally got in the car and drove away. When he looked to his left he didn't see anyone. All he saw was a steering wheel moving by its self.

"What is this let me go" Dillon yelled.

"We must keep you safe Dillon Sky" the voice replied.

"Where are we going?" Dillon asked

"To meet Clockomus Time and Mad Dog." The voice answered

As they pulled into a dark alley way Dillon saw a shop that's door was open. When they pulled into the shop Dillon saw two trucks. One was a Hummer 4 X 4, and the other was an F-350 Super Duty, one on the left and the other on the right.

"Hello Dillon Sky" the hummer said, "my name is Clockomus Time, and I am the leader of the gas guzzlers"

"How do all of you know my name?" Dillon asked

"And can you please stop calling me by my full name?" Dillon said

Suddenly a blue Toyota Prius came crashing through the wall and transformed into a giant robot, before it even hit the ground. It shot mad dog (the F350) with a rocket and blew him to little bits. Then two more hybrids came through the hole the Prius had made earlier. As they began to fight an unfair fight Dillon jumped into King Kone and drove away to somewhere safe and left Clockomus Time alone with hybrids. After King Kone dropped Dillon off at his house he drove back to help but found that their was only one hybrid left to fight

"You shall not destroy me!" Tumbleweed said (Prius)
Kone morphed into a car and tried running him over but he just picked him up and tore him in half. As he was distracted Clockomus Time picked him up and threw him against the wall as hard as King Kong did with a plane.

From that day on Gas Guzzlers ruled the US until his eye turned red.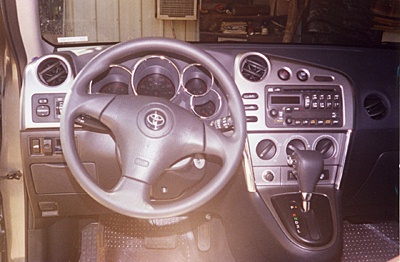 © Warlito B., Tamuning, GU