Circle of Night
April 26, 2009
"Erik. . . " Dawn gasped. "Please. . . No. . . No. . . NO!" Dawn woke up covered in sweat. Her hair clung to the side of her face, sticking to her like glue.

What in the world? Dawn thought. Its just a dream. Or was it? It felt so real. The corridor. The fire. That necklace...

"Dawn? Are you okay honey?" Dawn mother walked into her room and sat down on the edge of her bed. "What happened?"

"I had the weirdest dream. Its the same one I've been having for a while now." Dawn could still feel the adrenaline from experience. She tried to shake it off with a shrug, but ended up shivering.

"Honey. Tell me about it." Her mother eyes suddenly transformed from worry to fear. She was wrapping her night gown tighter around her, as if it could protect her.

"Well..." Dawn recapped the dream for her mother. She told her about the dark corridor that cried out to her in every dream. How she would end up walking down it, alone. Encountering the menacing shadows that casted from the darkness. Fighting her way through the curtains of cob webs and dust.

"Dear goddess! Not my child! Please not my child!" Dawn mother collapsed onto the bed. Her eyes were spilling the tears she kept from escaping when Dawn was glossing over her dream. "I am honored indeed, Mother, but not my baby." She was wailing.

"Mom? What is it? Whats wrong?" Dawn was shocked. She didn't inderstand what her mom was saying. She knew that her mother worshipped the Goddess Nyx, the personification of night, but what about me?

"Dear. Your birthday is coming up . . . when?" She sniffed. Trying to get a hold of herself back.

"In three days mother. I'm turning seventeen." Dawn automatically answered. She didn't understand why her mother was asking her, because she's been so excited. She's been working on her 'Ceremony' more than Dawn have.

"Three more days. . ." She said it as if she were under a spell. "Just three more days." It was as if she were grasping on to the words. Hoping they were nothing but lie. A promise that was meant to be broken.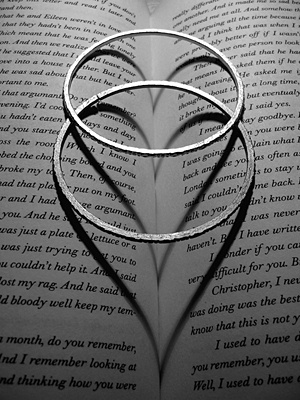 © Julia K., Old Tappan, NJ