Let´s not
April 20, 2018
Melody Allen, Justice Norin, Bree Moris, and Trinlee Watson. Only the best group of best friends that Horzion High has ever seen. These four-along with the rest of their senoir class-are graduating, but before they move up in the world, they take a much needed break.
Boys boys boys and more boys, these are the main sorce of torment at Horzion high school, and it all comes back to these four girls.
Camping is supposed to be a fun, safe, and stress releiving trip; but what happens when 4 certain boys ruin all three of those aspects with revenge plots against these four. 
Chapter 1: Introduction
´RRRIIIIIIIIINNNNNNGGGG.´
"That's the warning bell. It'd be an embarrassment to my reputation if I was late for class on the last day of eighth grade." I said to myself while racing through the doors with my three best friends: Bree, Trinlee, and Melody. My name is Justice Norin and I'm practically the leader of the group of the bestest best friends horixion highs chool had ever seen. I? the one who always makes sure our homework is finished, and I'm misunderstood by those who think I'm much too uptight and only think about schoolwork. I may be the one with the smarts, but I'm definitely is the one with "bad language" as Melody calls it, but it's probably because we hardly ever talk dirty, cursing or no, so even the little bit I do upsets Melody. She gets over it though, eventually.
"Honey, you need to breath." Said Trinlee. Trinlee is literally the shortest one in our group of friends, but she can always put a smile on your face no matter what you seemed to be going through. She knew exactly what to say when no one else even realized that someone is hurting, I often recall. The main thing that is remembered is when I was going through a breakup with Liam Johnson, who is two years older than us. Stupid college kids. Trinlee invited our squad to a sleepover to cheer me up, and plan revenge I guess; but all of us, especially me, remembers that. 'The jerk of college' is what we call him. Trinlee is an "angel" and we would go to ultimate levels to make sure she would never get hurt. ULTIMATE LEVELS. Which automatically means we hate Ethan Dickinson, the kid who basically melts in her presence but has used just about every girl he's dated or gone out with. DICKinson was very accurate.  "Breath. BREATH. I don't need to breath." I basically screamed back at her.
"Pretty sure you do." Melody said, barely even looking away from the book she was reading, somehow dodging everything in her way. It's like she has super senses, let me tell you, which kinda makes sense sense it seems like she is always getting her nose stuck in a book. What was she reading now? No idea. She can go through books like sluts can go through boys. She is the best. She had a way of attracting boys like none other. Although, she gets super annoyed that people thought she would be interested Andrew Hermono, who was the new exchange student. She definitely is the perfect example of a goodie two shoes, but she really doesn't have a choice between her mom being a teacher at the school and her dad a pastor of a church and a bus driver for the school. She can play pretty much any instrument and sings like angel. "Girl, you need to stay calm…. If- well when- you develop anxiety at a youthful age, it will increase your likelihood of having other issues, such as mild depression." Oh, and another good fact about her: she's really smart, we all are; but seriously, definitely a geek/nerd mash up if I say so myself.
"You really shouldn't have taken her to that psychology lecture." Bree said sarcastically. Smart ass, cheerleader, drama queen. Name anything and that would be Bree Tyrone, but she's one of us and we couldn't function without her. Everyone loves her, with the exception of who she rejected months earlier, at the beginning of the school year. No one said no to Campbell. He was probably the king of junior high and since 'beauty queen' Brenna told him she would never date him, he was having trouble finding a queen. We might seem like we're enemies with practically everyone, but we keep our peace. Hey, life isn't perfect and everybody has faults.
"I told her that." I retaliated to her sarcastic, but normal, remark. "Of course you did." Brenna retorted back with the roll of her eyes. "But you're right… we have finals today… and graduation is in three days."  "Exactly." I said and slammed my locker door shut.
It seemed like we took forever at our lockers, but somehow we made it to first period on time. And here it was…. The LAST day we'd have to put up with the petty drama, the LAST time we'd have to deal with being thought so little of, and the LAST time we'd ever have to see this gosh awful middle school again…. Well I guess this calls for a celebration.
Chapter Notes:
This first Chapter is in Justice? point of veiw.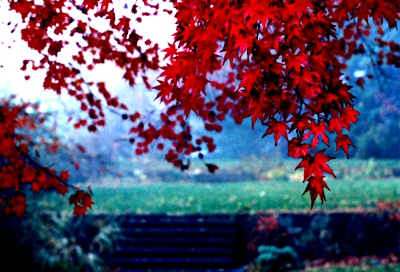 © Susan R., Iselin, NJ