Plane Crash
February 15, 2018
When I got the call I rushed out of the house. I called my son's mother and told her, "You have to leave work honey. Something terrible has happened." I drove as fast as I could to get to the destination. I finally arrive and run to the scene. A police officer says, "Sir, you can't be in here." I reply, "My son was in that plane crash, I have to look for my son." I run to the plane to see how bad it really looks.
I worry I will never find my son under all of this destruction. I see the ambulance's all over and see the passengers being put on stretchers. I run to the stretchers and as one by one passes I never see my son. "Where is the pilot?" I scream out. "Right here." A voice says as he walks up with only a few scratches. "I don't know what happened. One minute we were in the air and the next we were crashing down." The pilot says terrified. "All I need to do is look for my son."
Where is my son?" I say. I rush past the pilot to find my wife looking scared. "Where is he?" The woman said. "I will find him, I promise." I rush past my wife and go back to the police officer. "Is people looking for my son?" The police officer answers with, "Yes we have a search team looking for him. Since the plane crashed near a lake we are sending professionals to look in on that." I shake my head yes and then I run over to the lake. People starts coming out on stretchers with passengers on them again.
I see my wife checking each passenger going by as she looks at me and shakes her head no. We both have tears in our eyes as we both hope that he is ok. All of a sudden we hear commotion coming from the lake. "We found a body!" Says the professionals. My wife joins me as we look to the body that is lying lifelessly in the bag. Police officer says, "Let's see if it's him." With that being said he lifts the bag up and reveals the face. The end. What do you think happened? Was their son in the bag? Or was there a stranger in the bag? Your choice may decide what person you are. If you think that their son was in the bag then you may look for the worst in situations. If you think that there was a stranger in the bag you may look for the best in situations.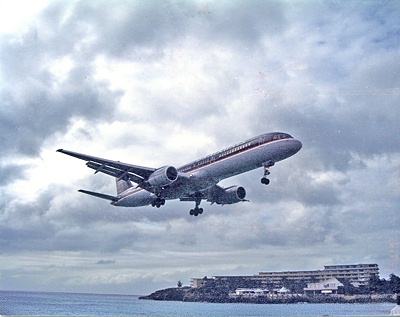 © Keith K., Milford, CT