Post-Mortem
October 22, 2017
Brambles clutter my way as I stomp my feet on the crackling underbrush. It's July, and the usual fresh showers have somehow given way to sunny hours, leaving only incredulity in their wake.
For people of my small town, Kodai, the regular rhythms of life are seldom broken. Even the ancient Shola trees stand agape; their trunks bereft and bare, as if they dropped all their branches on the forest floor in shock at the weather.
Slices of life are understood best if you're not a part of them, I think, as I make my way across the drying twigs beneath my feet.
I have always loved the dirty bison.
My love did not allow for any presage of my people's reaction to it.
Make no mistake, the bison are greatly respected by my community, but from afar. Ever since I could walk, even before I learnt to tell wet-wood from good firewood, I have wanted to get closer to the bison.
I have wanted to just reach across, watch the bison in their roundabout, daily lives. An undemanding observer. Nay, an undemanding lover.
So when the sun flecked everything green with gold, and our small lake dried up, the bison could wander free across the lake bed.
One got stuck in the surrounding forest, and perished in the night.
After walking on drying shrubbery for half an hour, I reached my goal.
There lay the magnificent bison, dead on the forest floor. But I could picture its entire life in my head: its scratched back testimony to its wanderings, its damp hooves telling me of its recent wash.
I had never been closer before to the bison. I thanked the sunrays streaming down on the bison and I.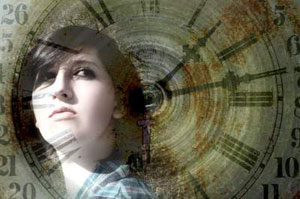 © Ryan K.