Jungle Adventure
July 18, 2017
The  heavy rain is stopping, the sun is coming out.  There are two people walking in the forest. Everywhere are green plants. Their names are Leah and Dylan. Mom wants to show the beautiful scenery to her son because her son likes pretty things. Now the son is falling in love with the forest, birds, blue sky, white clouds and sunshine. He feels the wind touch his face and skin. It's just like Leah's love, and Dylan feels relaxed and happy. The air is cool and foggy after the rain. It's really fresh. The mom tells the son those are all the spring's gifts and hold his hand continuing to pass through the forest.
           They find a lake. What a beautiful and big lake! The water is very fresh and clean. The son wants to drink some water. Then they approach the lake, there are a thousand crocodiles coming at Dylan. Mom is so scared because when she wants to bring her son to leave, she sees thousands of bears are coming from behind them. So they can't leave. Mom hugs her son and cries because her son and her will die here.
    ¨Mortals, get away from here or I will eat you!¨ said the crocodile.
    The bear added, ¨Why did you come here?¨
    Leah screamed through her tears, lifting Dylan onto her back, ¨We came because I just wanted to show my son the beautiful scenery! I thought the nature would help teach him to give thanks for the environment."
           "We don't care your reason and what do you want, this place is ours, so leave here now!!!"he said angrily.
          Dylan cried because the bears were roaring and the crocodiles were all snapping their jaws at them. At this moment, a man wearing a red cloak flew in from the heavens. The son and mom were very happy to see Dylan's father. The thieves all knew him  as "Laugh Forever Man"!!!
           Laugh Forever Man can make somebody laugh forever. To many, it looked like a weak power, but actually his power was a terrible punishment for the thieves. When they started to laugh, at first the thieves didn't care. But after that, if they wanted to go to steal some money from rich people's houses, their laughter would let them know there were some thieves had come to steal. Every thief felt so scared because he couldn't control his mouth so he also couldn't eat food fluency. They would laugh until they were exhausted. They understood that this power was terrible, so they went to ask Laugh Forever Man to stop the laughter.  He kept them laughing, and the story of his terrible punishment struck fear in the hearts of all those thinking of doing bad to others.  
He felt angry, because those animals roared to his family and they wanted kill his family. That's why he wanted to punish them. He brought his family back to their home, then he came back and used laugh power to made laughter until the bears and the crocodiles said sorry, calmed down and explained why they roared to his family. After three hours, all of the monsters felt so tired and painful then they told Laugh Forever Man the truth. They told the father they thought his family were invaders so they wanted to kill his family. Laugh Forever Man also told them his family was not dangerous, they just wanted to go travel. Those monsters were all feeling so sorry to his family and let his son ride on a bear. Laugh Forever Man was convinced and they were very touched by the honesty of animals. Then they built a good relationship and made a plan to meet together for vacations!  Each year they would explore the forest, and the monsters would guide them through many adventures.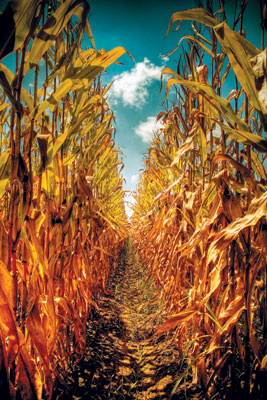 © Taylor M.