2:30 am
May 21, 2017
"Why the f*** are we doing this?" Scooter rhetorically asked with a laugh as we left Pepper's house at 2:30 in the morning.
I did not know the answer. It was back in freshman year, when I was all about the boys. Scooter (Scoot), Longines, Pepper, and I snuck out on an arbitrary summer night. We had become bored of our routine of the Black Ops 1 zombies campaign and were not of legal age to play competitive bingo in Connecticut. We walked out of the backdoor with the whole dead of night at our disposal. Longines immediately (so quickly it seemed he had been thinking about this for some time) thought of the idea to walk to the high way and cross it.

In the mood of doing something stupid and rebellious Pepper and Scoot quickly responded excited positively, as if this was the one thing on our bucket list that we had not done yet. With six eyes and five ears grudgingly awaiting my normal pessimistic body language and response.

"Ight comma bet," I said with a chuckle of coolness. That was the first time anyone had ever said that I swear to God. I received hyped "ah"'s of approval from the goon squad.

We arrived and watched as truck after truck trucked down the poorly patrolled 55 mile per hour high way. We watched with the only conversation being the sound of multi-thousand pound machines coasting aggressively on the road. Eventually, Longines bolted across with a comedic scream. He arrived at the unsafe safety of middle of the high way and unveiled a more masculine and aggressive scream of joy. Pepper, Scoot, and I realized that we too had to cross in order to match Longines.

Pepper set himself up in a sprinter's stance and sprinted across with long strides for someone of normal height. It was as if he was trying to exaggerate each step (and being the biggest bull-s***ter of the group it made sense). I stood there utterly amazed at the wonderful idiocy of what we were doing. Pepper joined Longines and was met with a fat dap. Pepper downplayed the scene and displayed a reserved, uninterested face.

I recall this random summer day sitting by a bed that has called my name for the past four years. I think the dumbest part of that specific day was how after crossing the highway we sat there. Like, how f***ing stupid is that? We were equidistance from the cars, but this was like the break down lane. Cars could and would pull in there if they needed. And at 3 in the morning they weren't going to be cars, they'd be trucks. I sit in this bed and I feel guilty but I am not sure why.

Any who! Back to the tale!
Scooter and I are the only one's left on the soft side of the highway, but not for long. Scoot hopped up from a prance and began to run across. Then, moronically he stopped on my side of the highway. A truck was coming in the middle lane. Scooter froze. He backed up to let the truck pass. The truck honked and swerved massively. In the black of night the honk sounded beckoning. Scoot then bolted across and joined Longines and Pepper who all were shoving each other in excitement.

Now I was left alone. I was looking at my three friends cheering me on to join their side. But I could not see them. My eyes were fixated on them but I couldn't see them. All I saw were the trucks that began to go along the highway at an increasingly fast and frequent rate. My mouth slowly dropped, but then I brought it back up to normalcy. I sort of realized that this was not the place where I belonged. People associated me with these three friends of mine as if we were standing across each other on a high way. I wasn't like them. They so naturally were able to act so freely. I couldn't do it. I wanted to be. But I wasn't. I froze. But maybe I would cross, but would it be me, or would it be me trying to be them? On some level they knew it too. That's why I needed to cross.

I began to take staggered breaths, like a noob. I started to run across. My eyes were glued to my left, I needed to know that in every millisecond of my run there was no truck near me.

I made it across and I felt like I was going to pass out from the fear. I was visibility shaking in terror. I saw Longines fall to the ground and a sound beckoned so loud I couldn't hear anymore. I looked around in shock. Longines had just been shot. I saw that truck that nearly hit Scoot pulled over on the side of the road. Straight ahead, a man with a gun pointed at us. Pepper and Scoot fell to the ground with Longines. I on the other hand bolted laterally away from the man, to avoid getting shot, logically. Logically. The trucker began to run laterally in my direction and was struck by a vehicle, ironically a truck, when the man appeared to take one step to far forward into the road. That was the moment time stopped. The screams stopped. The cars stopped. The trucks stopped. It was dead silent. I stared at my Longines, who wasn't moving, and his two other friends caring for him. I just watched, but all I saw were the trucks passing by.

It was nine and change years after the accident. I came back to Longines's bed that he had been in since he was shot. He was paralyzed from the neck down and lost most of his brain functions. Scooter and Pepper had visited every single day since. I only came when the guilt overtook me. I don't talk to Scooter and Pepper much anymore. I kind of fell of after that started a new life. Besides, I did not really belong with them anyways. I just wish I did. I sat there for about 45 minutes reflecting on my choices on that day. Scooter walked in, looked at me, and left. To no surprise, Pepper shortly came in.

"Why do you come back?" Pepper asked with an upset inflection to his voice. He asked me this starting at Longines with one of his fists balled.

I looked up at his face. He wouldn't meet my gaze. I did not truly know why. After I separated myself I gained a pretty successful life. I felt like that moment I changed my entire identity. I can't seem to figure out which one is superficial.

But why does it matter? At least I didn't let that day end my life like Pepper and Scooter did. Yeah. I did the right thing. I do the right thing. Yeah.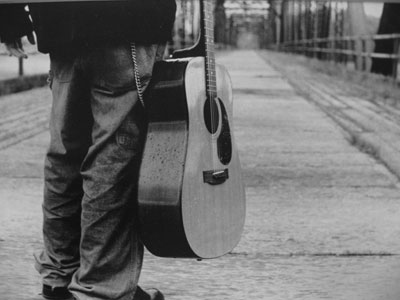 © Bailey M., Eagan, MN