From the Grassy Knoll
MAG
October 15, 2015
The morning air was cool and fresh, lingering with anticipation of my next assignment. I had been lying in this scratchy field since the previous night, after arriving in Pakistan via helicopter. My partner, Private Griffin Francis lay next to me, binoculars to eyes, perusing the area. We had met up in basic training back home in Chicago, partnered up for target practice. After getting comfortable with him, I was unable to work with any other spotter.
As a sniper for the military, I was used to waiting for the enemy, but this time seemed different. The night had dragged on for what seemed like years, hours being days and minutes being hours. Matiur Rehman was the target that day, chief planner for al-Qaeda, suspected for crimes against humanity. The shack he supposedly uses for shelter was the center of attention for my scope, although I took occasional glimpses around the village as well. Dawn arrived, and the sun started to shine. The dewy field we lay in dried as the heat bore down.
Movement from the shed alarmed my partner as I was relaxing in the shade, trying to cool off. "Z, we got some action here." Zero was what they called me, Z for short, a name given to me back in training camp after I hit every single target in a marksman challenge, although most credit should go to my modest partner. I shifted my left eye to my scope, seeing a tall man in a turban smoking outside. I examined the man and identified him as a civilian, or more importantly, not my target.
"The bastard's gotta come out some time," Francis muttered.
My heart had gone back to its regular pace for the time being. I continued patrolling the area with my scope, seeing no other signs of life. After examining the village for another hour, I rested my head on the hard earth. Realizing I had nodded off, I poured some water on my head to wake myself up, knowing if my captain was here, he would be disgusted with my dozing. I glanced at my partner, whose eyes were still glued to the binoculars. That's how he was: no breaks until the job was done. I admired him for that, as I considered myself lazy and easily discouraged at the first challenge.
The sound of a door slamming broke my thoughts. My eyes naturally found my scope. There was a lone man smoking a cigarette and angrily muttering to himself. His face resembled the look of death. His bony cheeks were complimented by a gray shade to his skin. The bags under his eyes showed signs of stress and restlessness, while his eyebrows angled in a way that suggested he was always angry.
He aggressively pulled on his cigarette as if he was upset with it. His neck twitched like the eyes of a chameleon as he nervously scoped his surroundings. I knew who this man was; I just couldn't comprehend that he was posed like a sitting duck, practically inviting me to take his life.
"It's him."
The thought that was burned into my head was made vocal by my partner. Reality hit me and left me frozen, unable to act, think, or move.
Francis repeated, "Zero, the target is in sight. Take the shot."
I broke my barrier of idleness and positioned my rifle on my shoulder, nesting it in my arm, ready to shoot. Right eye closed, I examined the target.
The man was in my cross-hairs, unaware that his fate was at my fingertips. I checked our information on the guy, going back and forth between my scope and the notebook that rested under my rifle.
Another 30 seconds of frantic fact-checking and I had confirmed the target. I took a deep breath and aimed down the sights. My hands felt clammy in my gloves as I clutched the gun, finger flirting with the trigger. A few uneasy breaths later, I closed my eyes, digesting my options.
Eyes back open, I snugged my hand up to the trigger, preparing for the shot. My head was screaming, Pull the trigger, you imbecile! What are you doing? But my body would not react. I wiggled my toes to make sure I could move.
Okay, check. Next I tried to blink my eyes but was unable to. My mouth wouldn't open, and my hands were not cooperating whatsoever.
"Zero, take the damn shot!" My partner was now flustered.
An image of my wife appeared in my head. She was wearing her favorite yellow polka-dotted dress, strutting in our front yard. Her luscious brown hair was fluttering in the wind. It amazed me how she was so effortlessly beautiful. I wondered if the target, Rehman, had family. I began imagining how my wife would feel if I was taken from her. She would be devastated, unable to function. After all, we are all humans, with a beating heart and emotions. Did Rehman have a wife? Kids? How would they survive without their father? I guess I never digested the ripple effect each shot I took had. I just took orders from my superiors, but why?
My train of thought was broken by the anxious voice of my partner. "ZERO, WHAT ARE YOU DOING?!"
Like a robot my body went into motion. My hand again found the trigger, but this time I pulled it. I felt the recoil ripple through my body like a rock hitting still water. The man that was once standing there was no more. A shot directly through the skull had eliminated another public enemy. Gun smoking, I cocked the barrel back, letting the shell fall to the ground, then slipping it into my pocket.
By this time villagers were surrounding the body. What had I done?
I took a deep breath before hopping to my feet. "We have to move."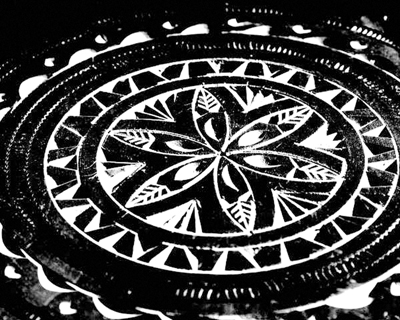 © Micha C., Toronto, ON, Canada