Stephanie's Recovery
August 31, 2015
The sequel of "the valley of lies"
Virus
"In a few days, your arm will be good as new!" my master, Stephanie said as Kira hopped off the bed and walked away with her new arm cast. "How's the leg?" I turn around to see Elijah, his brown hair ruffled from the Daily Challenge. "Fine, its coming along nicely. All I need know is-"she was interrupted when Adam stepped into the room like a drunk person, his eyes blood-red. "Whoa there, Adam. I need to check you out. Rowling, can I have my-"I quickly run over to the counter and retrieve what she needed. "Thanks!" she said, starting to check on Adam.
"W-what happened?" Adam said, returning to normal. "I-I don't know. Maybe a virus, or maybe a-"she was interrupted by Elijah. "Maybe it's nothing." He sounded aggravated and disappointed. Adam hopped down from the bed and walked out, talking with Elijah.
The next few days was 'the snowball effect' days. Stephanie became sick and Elijah declared her to be put on special measures to stop the spread. She was latched into her bed and had a walkie-talkie strapped to the side of the bed so if she needed me, she could radio in on my walkie-talkie. "Rowling! I need you!" I hear one afternoon. I was trying to do a medical scan of Briggannon, one of Elijah's spirit animals, when I heard someone scream into my walkie. I told Elijah where I was going and what he needed to do with Briggannon. I raced out of there like a jet, knowing that her life depended on me.
"Check my temp, will you" She said right when I ran in. she was in agony, sweating buckets out like nothing. I got a body and a tongue thermometer just in case. The body thermometer would not stay on her wet body.
Beep…..beep
The outside temp was normal, but the inside temp was off the charts. "Dear god! How are you…?" I stammered, she looked at me weirdly. I ran out of there to get Elijah. "Elijah…Elijah!" I shouted as I found him. "What is it?!" he says. "It's Stephanie." I say as we ran back to the medical hut.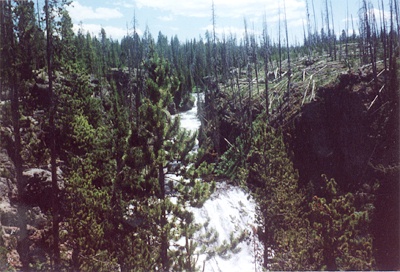 © Josh W., Peoria, AZ