The Fall of Lyle
March 4, 2015
I clasped the locket tightly between my fingers. There was no way.
"Dude, get up," I sobbed, kicking his shoulder angrily.
"Skylar," Miller rushed to my side, but my entire body was numb, and I didn't feel her tug me back.
"You're a coward! A coward, Lyle!" I cried, the tears streaming down my cheeks and falling onto his. I hadn't realized I'd fallen. I kneeled at his side, clutching a fistful of his flannel sleeve. "Get up, coward," I hissed, knowing then that he wouldn't listen.
His glazed eyes stared up into the sky.
"Lyle. Look at me."
"Skylar!" It was Louis.
"Go away," I growled, putting my fingers on Lyle's warm neck, feeling for his pulse. It beat periodically, though slow. It was as if he was sleeping.
"Skylar, we have to leave him he--"
"No!" I stood straight up and spun on him, making sure my eyes were filled with rage, directed straight at him. "How could you say that?! You aren't even…" I sputtered for words. "You're not even my brother!"
He opened his mouth, his expression clouding with grief, but shut it again before he even said anything. He dipped his head for a moment, closing his eyes. Then he turned around.
I burst into a round of sobs and collapsed onto my knees again, throwing my arms around the stupid curly-haired kid. "Why did you do it, Lyle…?"
"Trent!" Lou yelled. I didn't bother glancing up. My limbs felt heavy, like lead. All I had energy to do was grieve.
"What?"
"Come help me haul this idiot out of the pile! My sister's throwing a fit!"
"We don't have time!" Sierra snapped from ahead. "We have to go, or we'll all die. Skylar, get up!"
I didn't shake my head or speak, didn't even move. I only sat up when Trent and Louis had their arms underneath Lyle's shoulders, hoisting him up. I hurried to help, supporting as much of his weight as I could.
"Hurry!" Sierra's voice was exasperated, but relieved. I glanced at her sooty face. She was close to tears. I didn't smile as we passed, I glared.
For once, she didn't glare back.

"Let's go."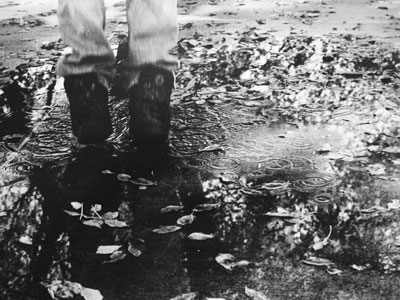 © Laura M., Eagan, MN