The Omega
January 31, 2014
My body burned as the light of the full moon shined through the window. I cursed, not at the pain, but at my own stupidity. I knew this could happened, I had planned to have someone chain me up. But, I had waited too long.



A bone in my leg snapped. A wail ripped through my lips. Oh god, the pain was too much.




I looked over and saw my gun, a colt revolver, on the bed. Should I just end my pain and shoot myself? I reached out, trying to grasp the gun, then suddenly my fingers began to break. No not break, they were shifting, growing longer.



Trying to stand I looked in the mirror. The face I saw was a monster. A voice in my head growled, "kill. Blood. Become the predator."



"No!" I sobbed. I fell to the ground, my body shifting, becoming what I feared most. The monster had won.



I stood up. My eyes glowing a bright blue. Hair grew along my body. My face shifted so that my mouth was replaced with a muzzle. I had become the beast I had hunted.



I had become a wolf.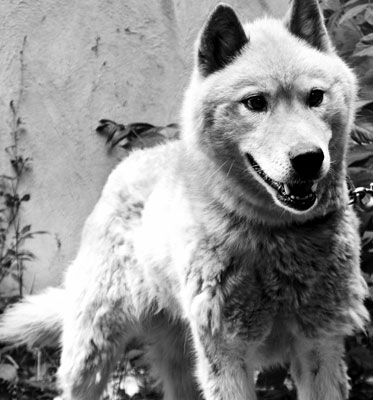 © Mike A., Newark, DE