My Ultimate Demise
May 24, 2013
It was an ocean, an expanse of blue so wide that I couldn't see the end. Its expanse frightened me; made me think about falling through its depths.
The wind was picking up, moving clouds towards a point untouched by the sun's rays. It got stronger, its tendrils blowing sand into my wide-open eyes. With admiration, I observed the show nature was putting on just for me.
But then, lightning lit the sky. The sun was smothered by a homicidal gray cloud that sneaked upon it from behind. The wind was no longer a playful tug at my clothes; it was now threatening to push me into the churning waves. I felt a pang of worry.
Before I could do anything, a jagged bolt snaked down from the sky and touched me with its incandescent tendrils. Heat flared, my hair and clothes sizzled, the ocean raged on without caring. Darkness enveloped me, and the sound of waves rocked me to sleep.

Funny how I didn't feel a thing.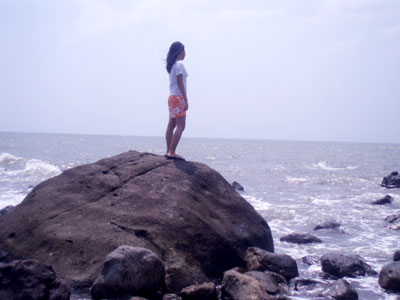 © Grace L., Bacolod City, Philippines