A Brave Move
October 12, 2012
A Brave Move
He leaped like a lion, pouncing on his prey, because he knew that if he didn't jump far, rocks underneath could crush him. Rainsford was a clever man, who did not have to think very hard to make up a plan. He had had a lot of practice in the war; however, his job did not usually consist of swimming anywhere.

The water was frigid and rough. Rocks scattered the ground. As he concentrated on his stroke to reach the land around the other side of the island, he thought he spotted a splash. However, he just kept swimming in fear that he would get trapped in the rocks or he would be pulled under the water by the current.

General Zaroff reached the end of the island just as Rainsford reached the other side and sat down on the soft jungle floor. He was confused by Rainsford's decision to have killed himself by jumping into the treacherous waters below. "It would have been quicker just to let me kill him," Zaroff spoke out loud. "Of course he probably did not want to admit defeat," he though to himself. He pulled out a cigarette and started smoking it while drinking his brandy from his silver flask.
He found his way back to the mansion and sat down for one of the best dinners he had had in a long time. Though it was not in the way that he had expected, he celebrated his victory with a four-course meal consisting of the finest breads, wines, cheeses and steaks. After dinner, Zaroff was making his way up to his room, when he saw a flicker of light and heard the cocking of a pistol from around the corner. Not moments later, did the awestruck Zaroff meet his "not so dead" enemy, Rainsford. Rainsford attacked Zaroff screaming, "This isn't over yet, Zaroff!" Rainsford had a pistol in his left hand and the right one was a tight, clenched fist. Of course, if this had been an encounter with a jungle animal, Zaroff would have been able to fight it off, but he was not used to any of the prisoners actually fighting back. It had really taken him by surprise and he was not prepared or ready to fight, especially right after dinner. The weight of Rainsford and General Zaroff had brought them to down and as they lay wrestling on the ground, Zaroff yelled to Rainsford, "I thought you were dead!" Rainsford replied back, "You don't think I would give up that easily, do you?" "Apparently not." Zaroff thought to himself, struggling to get the man off of him. Zaroff got a hold of Rainsford's left hand with the pistol in it and knocked it out onto the marble floor. As the pistol hit the floor, the trigger slammed into the ground and it fired the last bullet, but instead of hitting Zaroff, the bullet hit Rainsford's arm. At first, Zaroff didn't know what had happened, but as soon as the blood started flowing from Rainsford's arm, he figured it out. Rainsford screamed from the pain, but it was not the type when you stubbed your toe, it was the type of pain that was the same that he had heard coming from the island the first time he had spotted it. Rainsford cried, screamed, kicked, and fought but the pain would not go away. General Zaroff just sat and watched the man suffer. He saw the pain in his eyes, but it just made him feel more powerful, stronger. The smile on his face widened as he watched Rainsford squirm on the ground.
Rainsford knew his time here wouldn't be much longer, but he embraced the moment. He flashed back to all of the times he had been hunting. He thought of how he would of felt if he had actually caught the jaguar. He saw himself shooting the jaguar, the pride in his shot. He felt like he had won the battle, even if it was his last one ever. He struggled for a few minutes remembering the time he had had with friends and family. "Remember me." He whispered with his last breath. And then he was gone.
At first, Zaroff had felt bad about what he had accidently done. He soon realized that he had done enough times already. "It is no big deal." He thought to himself. As he walked back up to his room, he thought about Ivan and actually felt bad about what had happened to him. There was still a feeling in the back of his throat that he had not felt before. "It must be my dinner." He thought out loud; but deep down he knew he would miss Rainsford. "I had finally met my match, and now he was gone too, just like everyone else in my life." At that moment, all of the lights on "Ship Trap" turned off, and no one ever saw any lights from the mysterious island, again.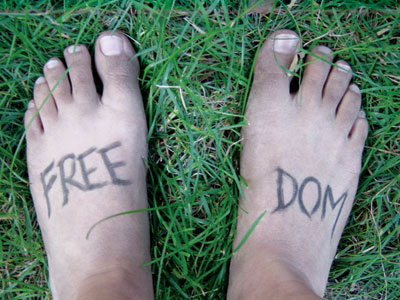 © Anna B., Northville, MI