Game of Drugs
July 18, 2012
My heart was pounding in my ears. That sound frightened me; it was almost identical to the sound of footsteps creeping up behind me. I gripped the knife in my hand tighter. The blisters I got from tying my hammock bed together popped. The blood stained my palms.
Then there it was. That sickening sound of crunching leaves and twigs. I steadied myself in a crouching position. I looked up and couldn't tell whether or not the sun was setting. The limbs of all the tall trees in the forest tangled together in an unending maze. I looked forward and leaned against the tree. Crouching wasn't enough to steady me. I was dizzy and so dehydrated, I could have been stuck in a desert. But I wasn't. No, not this time. I was in the forest behind my father's house. My dead, drug-dealing father's house.
His friends were out to get me. My mother has been gone for a while: she overdosed on heroin when I was six. My brother was taken into foster care last year, a little after my father died. He had some things, you know, that his friends or whatever, couldn't have. But they wanted it. Badly. I didn't know what it was. But they thought I did.
More crunching. I held my breath. I didn't want any little sound to set them off. Birds tweeted. The sound flooded me back with little pigments of memories. It felt good to have a little taste of childhood, but that soon vanished as the sound of voices approached. Manly voices, strong voices.
I told myself to stay calm. That was no use though, I stood up and sprinted off of a path my bike made from years ago. That path was way too predictable. My heart raced. This was an ongoing game of cat and mouse. A game I had little chance of winning. I'm not one to give up though. I kept reminding myself that the entire time. I would rather die trying than give up.
I ran faster, my knife jamming into my leg. I found a tree with low limbs that I could climb. I shot up. My body was purely running on adrenaline. I climbed until it was impossible to go any higher. I watched them pass under me.
"Where is that little b****?" The big burly one said.
"This ain't no child's game, Jeff, a girl no older than seventeen can't run and hide forever. "
Just watch. I said to myself.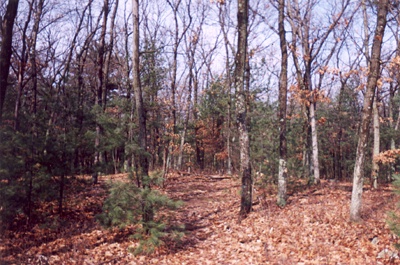 © Todd C., Wilmington, MA