The Sardini Family (A Fishy Family Story)
January 9, 2012
There once lived a 1950s typical friendly family that had all the regular values and respected all of Sandy Ville's strange laws. Then one day their son Wilmer couldn't help but break the law of "No Sardine's Aloud", I know that sounds silly, but there is a specific reason they have that law.
You see Wilmer had a thing for fish, he had tried every canned, cut, fried fish there was except for the sardine. After a while Wilmer just couldn't take it anymore, he had to try the sardine, but he didn't know where to find some because it was banned from Sandy Ville. Wilmer had heard of a place called Nothing Banned Land, so he thought that if nothing is banned there than he would be able to go there and pick up some sardines before dinner time.
So Wilmer went on his way to No Banned Land and when he got there, he got really scared because he had never been anywhere except for Sandy Ville. He kept on thinking about what would happen after he ate the sardines, but he still didn't really think anything of it. So he opened the can of Sardine's and plopped one into his mouth, and nothing happened. He plopped another and another and he loved them so much! He took so many that they filled all of his backpack. Then he left.
He was so excited to share with his family about his adventure, but when he got home his house and family were gone. He looked everywhere for them, but they were no where to be found! Then Wilmer heard this huge grumble, and it was coming from his stomach, so he decided to open another can of sardines. He opened the can and was so excited to have another sardine, but when he was about to plop one into his mouth he realized it was his mother. He got so scared that he threw her to the other end of the street. He ran over to her and she started telling him that he was a naughty boy and that is why sardine's were banned, but he didn't listen.
The moral of this story is that when sardine's are banned you better not snoop around and eat them. Or else something bad will happen! Even if the laws are silly there is still a purpose, for some of them!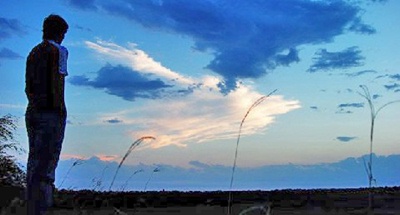 © Stefanie K., Katy, TX