The Puppet Child (Prologue)
December 23, 2011
My name is Amy. I have no other, no second or third. Unlike the others I have read of only in my limited array of books, I am only Amy. It is all I have ever known.
I have never seen my face. I have only read descriptions of hair that matches colors in the room that is my world. Judging by the words that claim red is the color of many different things, I have hair the color of apples and oranges blended together.
I always wonder what my features are like. Like my eyes. Could they possibly be the color of water in a tub filled to overflowing? The color of leafs while they stick and remain on trees? The color of dirt in the summer time?
My nose; is it long, short, hooked, round, or potato-shaped? My ears; are they small, large, average, or elven? So many things I must wonder and imagine of myself. I picture myself with a heart-shaped face, my eyes the color of the untouchable grass, my nose pixie-like, and my ears elven. But all I know of my physical description is my tomato hair and paper white skin.
I have never seen another creature like me, but I know they exist. My books claim that there is six billion out there, somewhere. I know that cannot be possible, for even if so many things could fit on this world, I would have no doubt seen at least one by now. But no, I stay in my room. I must. There is no door, no trapdoor which opens under a hidden rug. There is only one window, a large balcony, but although I know nothing of measurements, the dizzying height that it is placed is enough to make me cross out the possibility of an escape through that way.

But I am not even sure if I really want to leave. Here I am safe; food appears for me every day when I am awake in the morning. According to what I have read, there are horrible dangers unimaginable just awaiting a simple girl like me to come walking by. However, when a rush of wind blows past my face, I cannot deny the tugging at my soul. The urge to be free.
I, Amy with the cherry red hair, walk to the large balcony window; the one source of sunlight in the moderately large room. Staring out the window, I bite my lip. Is there something else out there? Someone else? I sigh, and simply watch as the sun sinks below the horizon, painting vibrant hues across the blue sky.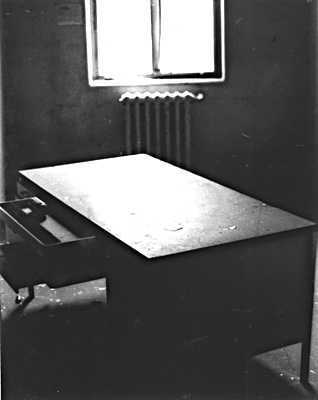 © Flynn O., Novato, CA