The Shoestore Fire
November 27, 2011
There i was, in the mall shopping for some brand new shoes when he came in. who's he you ask? The dreaded ex. the Ex-Boyfriend. The 'he' that makes you want to make his ringtone the theme song from Jaws. I found myself diving into the rows of shoes as he walked past. he looked behind and i stared into his eyes. There was something different about him. Something different that i can't explain unless i tell you the full and honest story.
this was the start of the final end.
***
so there i was diving between two rows of shoes when he walked past me then looked behind to the call for his 'offical' new girlfriend. Blonde. i should've guessed. He always told me that i was gorgeous back then... but if there was one thing he could've done differently he said long hair and blonde. Well there she was! Right in front of me the five foot- five coca cola figure with hazel eyes and long blonde hair ran up beside Simon and kissed him on the cheek. of course she had to stand on her tippy-toes in order the reach him but hey if it was worth it to me back then, its has to be half as worth it to her. I should have walked away and never looked back. I could've. I guess... but instead i decided to follow them. I dont know why. I didnt have a phone or anything so i couldnt expose them or something... or blackmail for later purposes. I just was bored and wanted to see what i was missing.
They took a sharp left so crawled to the other rows of shoes on the left side and worked my way to them. They were laughing. i didnt know why at the time. I didnt hear a joke. but then came the little lighter and the dumping of shoes onto the strangely clean carpet. As all of you know shoes come in cardboard boxes you use for school projects when your in elementary school. Well that little lighter set them all on fire. All of them. So i got up and ran. i mean i was kneeling directly behind the soon to be raging fire and i didnt want to get the new clothes i was wearing burned. I would've worked too... if he didnt see me.
"Sierra?"
"Why hello... its not what it looks like."
"You were spying on me?!"
"uhhhhh.... no abla engles"
"dude! that is so creepy! its bad enough i see you staring at me at school but now this!? Freak."
Oh its on... well thats what i wanted to say but it came out like this, "I DONT STARE AT YOU! atleast not when your looking!" and yes i said that out loud.
Someone saw the fire and was freaking out to i just walked right out of the store. Then i heard Simon's voice yell through the door. It wasnt me! it was Sierra! the girl that just ran through the door! Oh my life was just perfect after that. As soon as i heard that... i ran. i didnt just run to my car, i ran past the car. My feet took me the place my heart wouldnt even tell my brain that i wanted to go. simon's vehicle. i got a huge rock from the grass beside the parking spot and through it at the windshield. What i was expecting the rock to do? I dont know. But what i know now is the rock smashed throught the glass oh so unforgivingly. and i was so stunned that i just stood there as the manager took me into his office by force and phoned the police...
Part Two Coming Soon.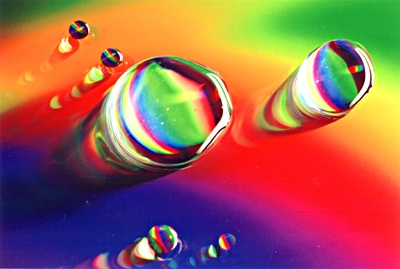 © Matt D., St Peters, MI