Open a Drawer
October 4, 2011
As I get off the bus, I notice the driveway full of flashing lights and uniforms all over the place. As I approach my house, four feds come running at me, screaming,

"DROP THE BAG AND PUT YOUR HANDS IN THE AIR!"

As the feds place the handcuffs on me, they take me into my house where there are even more feds. As I look at my parents, their faces were full of tears. As they look at me, they said only three words,

"Why Prasun, Why?"

The feds now approached me. In their hands they had a 9mm pistol and a small book. I now knew what was going on….. They had found my secret drawer, but what they didn't know was the reason for the drawer.

"Care to explain Mr. Shah? Do you know how many years you have to serve? According to this evidence we can put you away for life on the account of seven murders, five attempted assassinations, and four accounts of drug use. We will give you one chance and only one chance to explain your actions," said Agent Harnes of the FBI.

"I would love to, but first I need to make a phone call, one call that's all I need, oh and feel free to monitor it if you would like."

Agents Harne, and my parents both looked confused, but they decided to let me have my call. As I took the phone from their hands I dialed my boss's number.

"This is Agent Shah, authorization code Sierra Gulfer Charlie, Yes, I seem to be in a bit of a bind. It seems an Agent Harnes has discovered the drawer. Oh, and on top of that, he arrested me, so feel free to undo this mess. Thank You."

I then looked at Agent Harnes; I smiled then handed him the phone. As the Agent on the other side of the phone was talking to Harnes, Harnes' facial expression was priceless, full of humiliation.

"Yes, sir, mhm, I understand, Yes, I apologize, Yes, Sorry, Won't happen again sir, Yes, I fully understand sir, Yes, right away," replied Agent Harnes.

The only thing he could do was admit his mistake and hope he didn't get fired from his job. Agent Harnes then started making his way towards me (I love this part; it's the part where he has to apologize to me!! Just seeing the look on his face when he's apologizing just makes me wanna laugh),

" Um, Agent Shah…. I'm sorry for arresting you and going through your stuff… We saw you on tape killing someone and we acted without looking deeper into it. I am extremely sorry, I made a mistake, please forgive me."

All I did was smile, and shake his hand, but Agent Harnes knew what I meant. Every Agent makes mistakes, some more than others, but it's how they react after realizing their mistake. So what is the moral? Never look into someone's drawer without first asking the person.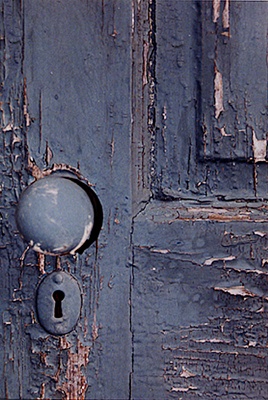 © Samantha H., Savannah, GA