Tough Soldier
September 15, 2011
Holding you in my arms while watching you take your last breaths of air, I start to remember all the things we went through. The laughs, the fights, blood and cold nights, the tears that made us stronger.. the time when we went to the park to play football and I ran into a tree. You never stopped laughing. You never stopped telling me how much you cared. It was so cute when we fell asleep in the slide after that. How i fit perfectly in your arms. Best friends we were. How could it lead to this horrible ending? Just yesterday you had told me you were in love with me deeply. My own best friend. The closest I got. You were in love with me? I don't see it. The fight we had had before you told me. We yelled at each other to the top of our lungs. I walked out into the pouring rain and with you two steps behind me. I walked for what seemed hours until we got to that park. The park where you now lay in my arms. As I yelled at you some more and more. As I threw punches at you. How could you do this to me? How could you be leaving to go to the Marines? Why are you leaving me? How could you! When I throw my last punch you grab a hold of me as I start to fall to the ground. You hold me in your arms and tell me every thing's going to be fine. It's not going to be. I know its not. The drops of rain are hitting me like bullets on my bare skin. All I can think of is him not being here next to me like always. Thinking at night if he is still alive. How could he put his best friend through this? As I look into his eyes he tells me the unexpected. "I'm leaving for you. I want to become stronger and give you everything you want...... I love you."

As I feel the touch of some one's hand on my shoulder the flashback instantly stops. I look up to see your brother standing behind me smiling but with tears in his eyes. He starts to say something and I made it out to "let him go. He will watch over us." I feel the hot tears sting my eyes while my vision starts to blur. I look back down at you and realize you have your eyes closed. And I soon see you will never open them again. When I start to scream I see a note in your hand. I reach over and grab it. I unfold it and read this out loud :

" I'm sorry I had to do this. But what's life without you beside me always? If i didn't end it, someone else would have at the marines. Just know that this wasn't your fault but without you I have no life. I'll be watching over you. I'm sorry."

I grab you and hug you as tight as I could. I rock back and forth and then I see just darkness. As I sit up, breathing hard and my face covered in tears, I realize it was just a dream of what could happen.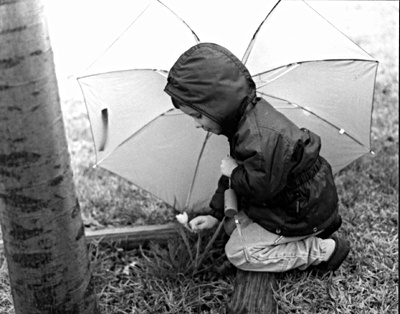 © Amanda M., Highland Village, TX