One Chance, One Shot
September 9, 2011
One Shot, One Chance
"fshhhh fwoooo" I could feel the cold winter air rush through my trembling body as I took a breath and looked down the scope.


My parents have 200 acres in Kingston, so we hunt there a lot. People have said that there is a 14 pointer 250 pound deer deep in the woods and we have been aiming to put a bullet through it since we heard about it.
The only bad thing is that it's smart, sly, and fast. The three characteristic's of a deer that's almost impossible to shoot.


We got up at 3 a.m. and came out here to hunt this morning. We have been in the tree stand since 4. I can see my breath and I'm shaking, even with the 3 shirts, long john's, jacket, and pants I am wearing.


"snap, crack" I heard a noise and swung the gun to the middle. I couldn't believe what was in front me, the 14 point 250 pound deer I have been looking for all winter.
My dad told me to take a deep breath and stay quiet. I tried but I couldn't help it, I sneezed and the deer looked straight at me.


I swear that was the fastest deer I have ever seen because he was almost out of sight when I put the cross hairs on the back of his head.



"POW!" one shot to the back of it's head and he was on the ground. I was screaming in joy. I had done it.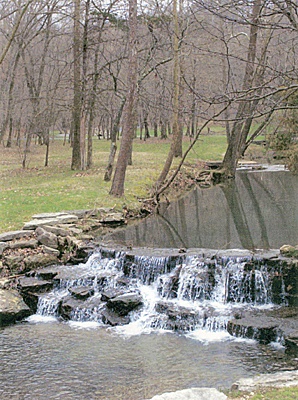 © Tyler B., Luther, OK