Traveling
May 8, 2011
"Skyler! Come on! Let's go!" "Calm down Jarrod, I'll be there in a second! Besides you're never there when I want you to be." "What's that supposed to mean?" "Nothing" Jarrod and I have been best friends since second grade. He's always been the genius of our class, but now in our junior year of high school even I was starting to become averaged with him. Jarrod had been disappearing at random lately, and any time I would ask him what he'd been doing, he would reply that he had only been going to visit a family member. He never said which family member or where the family member lived, but he always, for some reason, had no service. I'm not sure what's been up with Jarrod lately, but I'd really like to figure that out soon.

Bike rides have always been something Jarrod and I had done together. Sometimes we'd even stop and go swimming in the lake nearby. Today though Jarrod and I were going to explore a cave and then head back to his house to eat supper with his parents. Jarrod's parents always wanted to know how I was doing, I think they worried that me being a foster child took away my happiness completely. They don't realize that my foster parents are really great, I'm sure my biological parents were great too, but they are dead and I can't really do anything about it. My parents died in a car crash when I was two, I survived the crash with only a few scratches. I do miss my parents, but if I was always looking at the negative things in life I would not get anywhere.

When Jarrod and I got to the cave, he told me he had something to show me. I was really excited and thought maybe this would explain why he was always disappearing. When we got to the back of the cave I saw a contraption sitting in the very far corner. Jarrod told me that he had built it on his own time a few years back. I wanted to know what it did but Jarrod insisted that we wait till after supper with his parents for him to tell me. When we got to his house his parents had already made up a delicious batch of sloppy Joe's, and even made a rhubarb pie for dessert. As we were eating his parents asked me how my life was going. I answered with my usual "Everything is going good and my grades are still up." Supper was great but I was more excited about what Jarrod had to say after dinner.

After the delicious meal we went upstairs to talk about contraption. "I know you're really excited about finding out what this machine does, but I have to warn you that you won't believe me. In fourth grade I learned that it was completely possible to travel to the past and to the future. I decided that I was going make my own machine to let me travel through time, and that contraption is exactly what lets me accomplish my dream." Jarrod explained. I thought he had finally gone completely crazy. I mean he was really smart, but that smart? First of all, I do not believe in traveling through time. I told him that even if that were true, why had he never taken me on any of his adventures. I mean my parents died, if I went back in time and fixed that, my life would be billions times better. Jarrod explained that it was too risky, even he traveling through time was dangerous, but he had to find evidence so that one day he could prove to scientists across the world that it was possible to travel through time. I guess he thought that proving himself was much more important than my parents being alive again. I didn't know what to think if it was true than I should be furious, if it wasn't, than I should be extremely worried that he had serious brain damage. I told him that tomorrow he had to prove to me that it was true, but for now I needed to head home.

When I got home it was 10 o'clock, and of course my foster mom was waiting for me at the door to tell me how extremely late I was, and that it was my bed time. When I got to my room I changed into my pajamas and lay down. I stared at my ceiling thinking of the information I had just received. It was unbelievable, but Jarrod had never lied to me, and of all the years I've known him I've never thought for one second, until now, that he was crazy. I decided to believe that he was telling the truth, and that taking me along would have caused some danger, therefore I would not destroy our friendship. I would though, be angry with him and have a talk with him tomorrow.

The next day he called and told me to meet him at the cave. When I got there the contraptions lights were flashing. He told me only he could go. I asked him how I would know that he had really gone to the past or future. Jarrod told me that he could not bring anything back with him, but if I were to open the door after the lights stopped flashing I would see that he was gone, therefore he had traveled through time. Jarrod got in the contraption and I did just as he had told me. When I opened the door I found no Jarrod. I decided he had actually created a time machine. I closed the door just in time for the lights to start flashing again, and Jarrod stepped out of the machine. Now it was time for Jarrod to do some explaining.

Jarrod told me that he couldn't touch anything except for where his feet had to walk. He explained that he traveling had probably been causing some shift in time, but it was completely worth it. He had thought of bringing me with him at one point, but realized that I would want to change the past so my parents would live. As hard as it was he knew that he couldn't let me do that. I knew Jarrod was right and I would have made major shifts in time. After Jarrod and I were finally acting like best friend again, he asked me not to tell anyone, and of course I agreed.

I was no longer angry with him but rather interested. I finally realized how awesome it was that my friend had made something that everyone doubted in. I knew that in years to come he would be famous for his contraption, and I was so glad that I would be his best friend standing beside him. Also, I no longer had to wonder why he would all of a sudden disappear, without a reason. For now though I couldn't wait to hear of his adventures, so I asked to spend the night at his house.

Twenty years later Jarrod explained to scientists of his machine. He decided to sell it knowing that he had already had his adventures in it. Jarrod became the richest person in the world, and extremely famous. I of course was extremely proud of him, and stood by his side making sure it didn't all get to his head. Scientists would discover even more about our world because of my best friend's machine.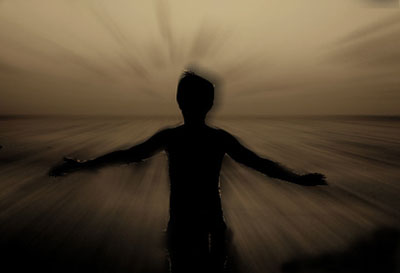 © Brian M., Fishers, IN